Palliative Care Association of Uganda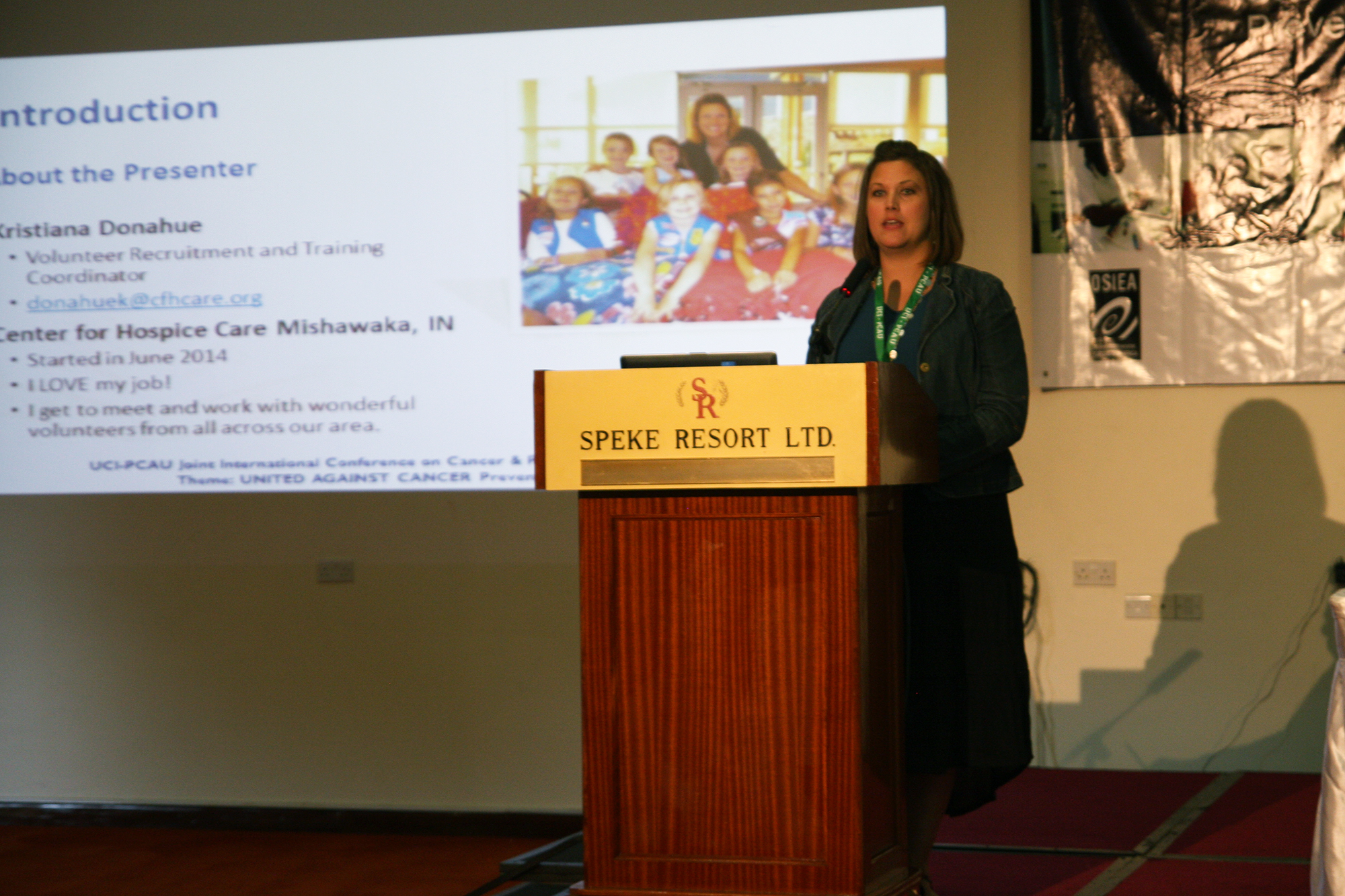 Center for Hospice Care presents at PCAU Conference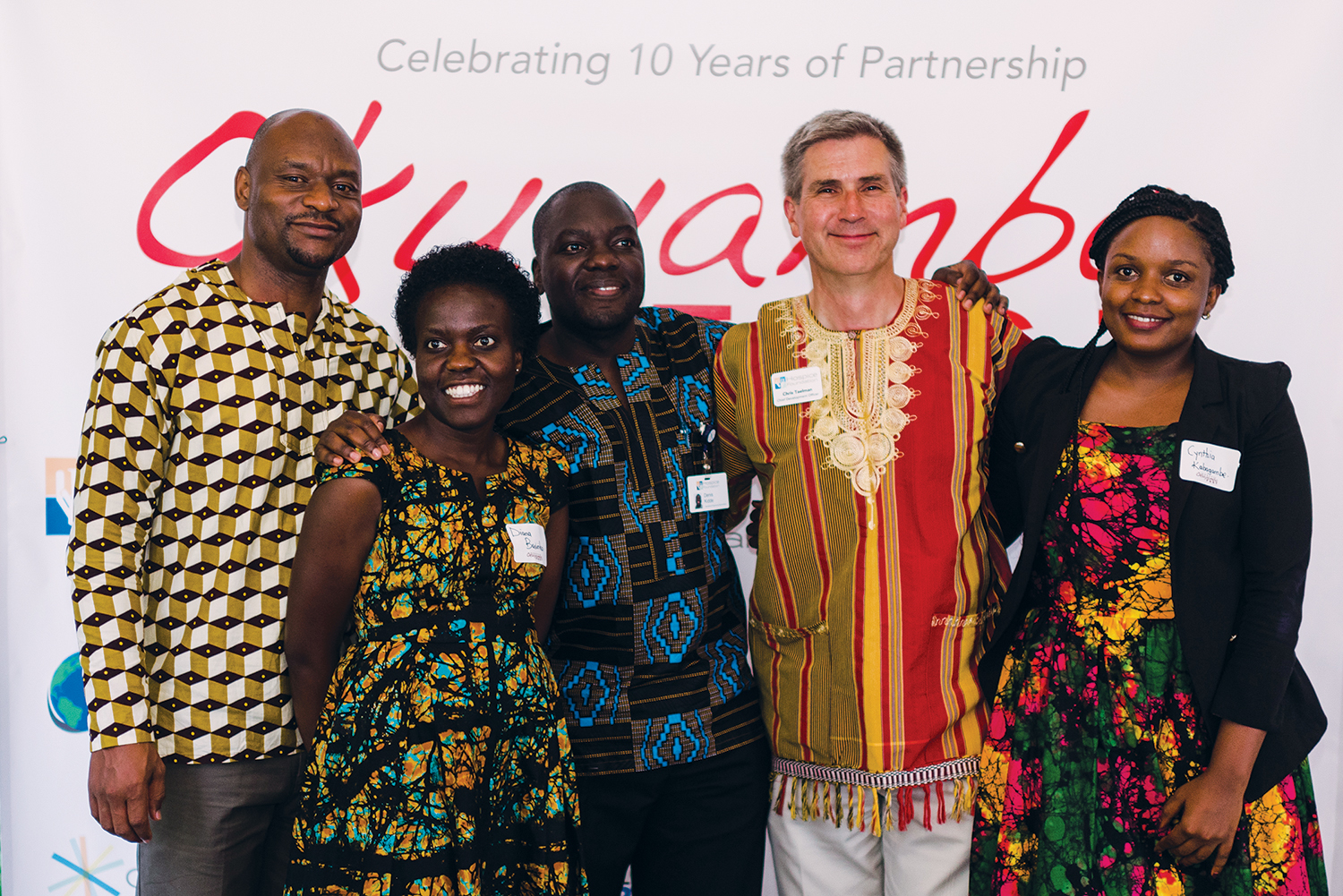 PCAU visits Center for Hospice Care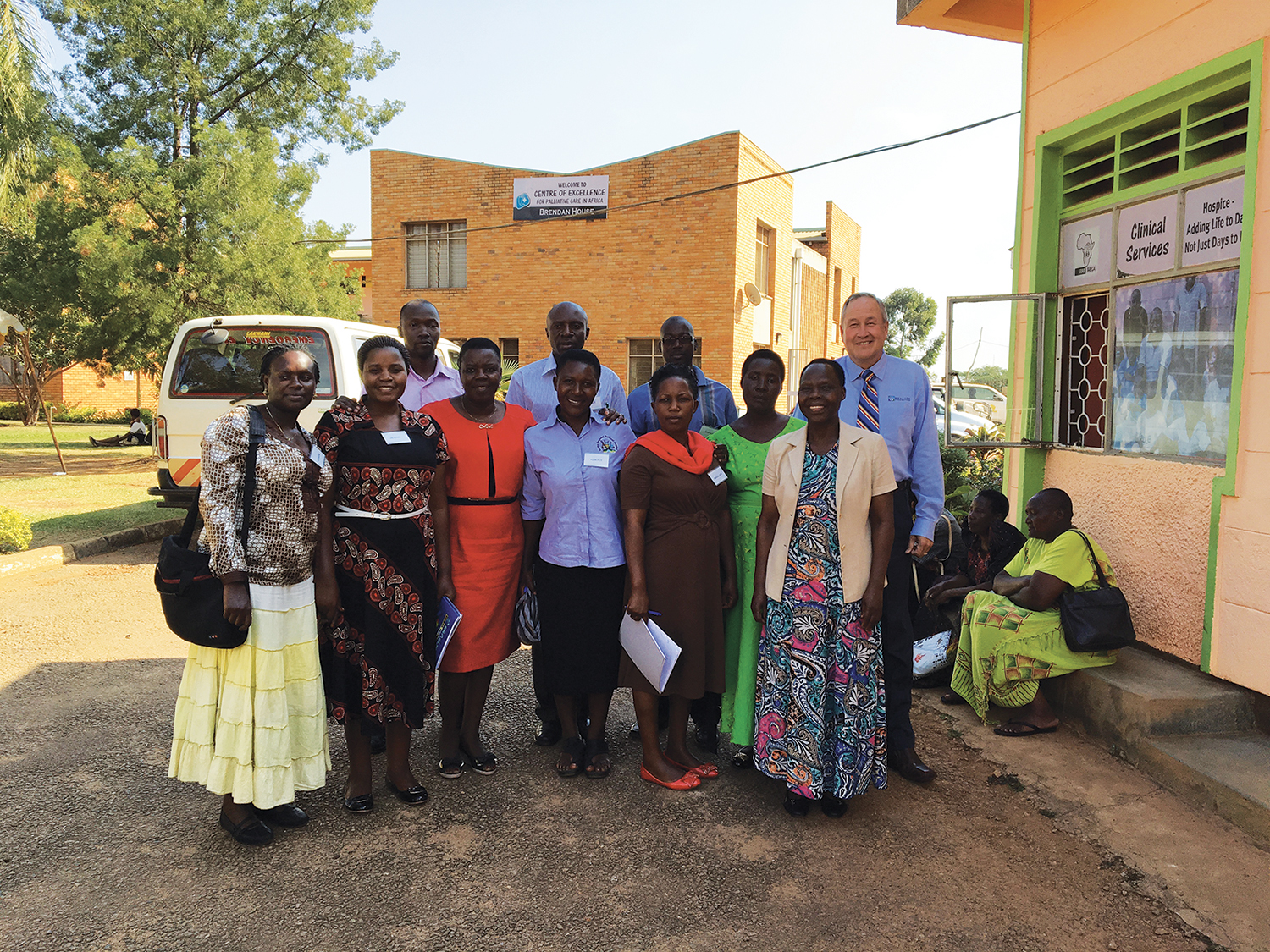 Center for Hospice Care supports nurses to receive advanced training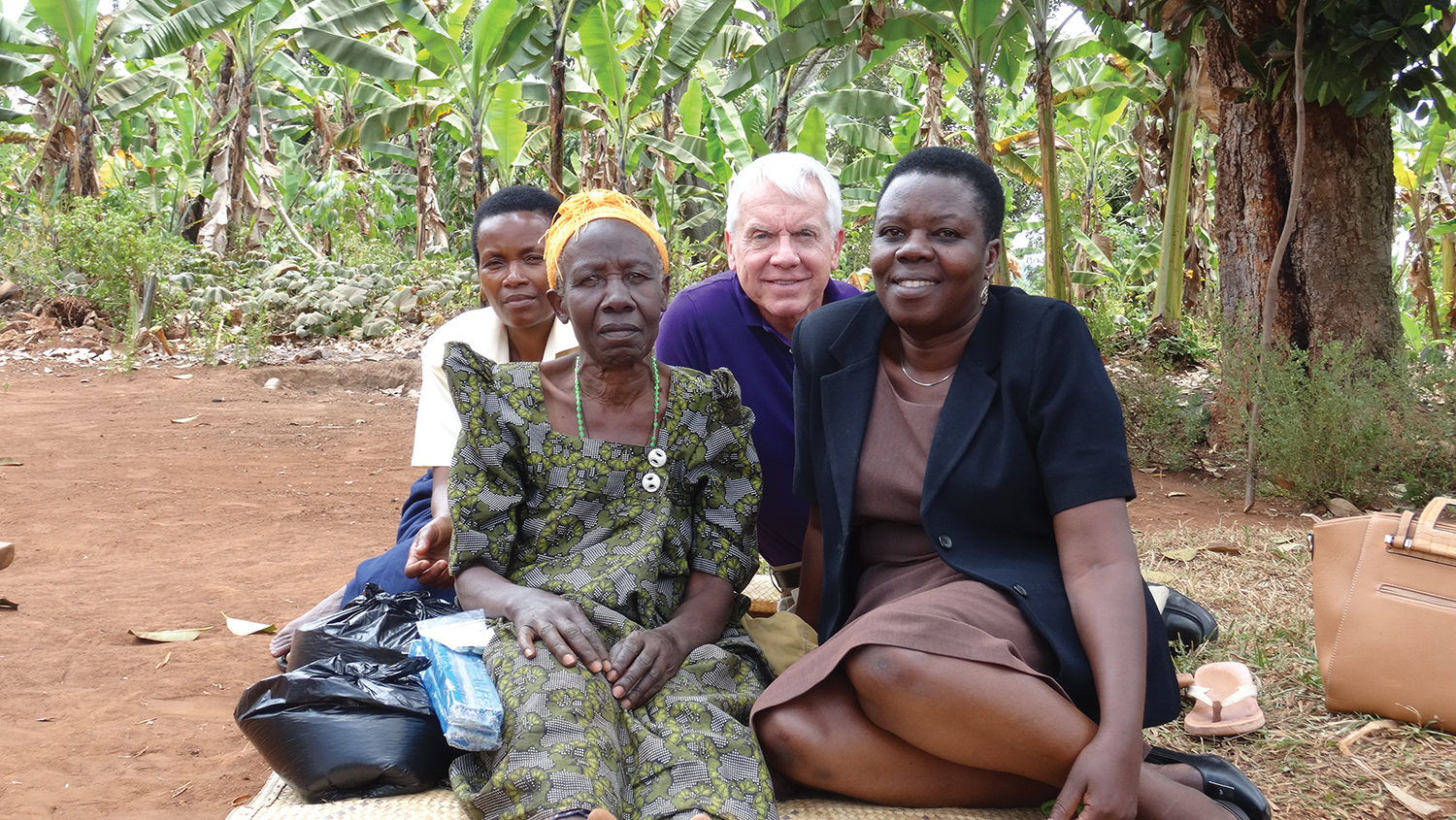 Center for Hospice Care visits PCAU
In 2008, Center for Hospice Care (CHC) applied  to be matched with a partner in a low-resource setting through the Foundation for Hospices in Sub-Saharan Africa (now Global Partners in Care). While most US organizations were being assigned to individual hospice programs, CHC was partnered with the Palliative Care Association of Uganda (PCAU), the national association for palliative care providers for the entire country of Uganda.
Working within the national framework for palliative care set out in the National Health Sector Strategic Plan, PCAU is mandated with providing leadership and coordination to scale up palliative care education and services throughout Uganda. It does this in conjunction with the Ministry of Health, local partners, stakeholders and in partnership with regional and international development organizations.
CHC's collaborations with PCAU is multi-faceted and includes an employee giving program, the Uganda Impact Fund, which provides more than $8,000 in annual support. Other partnership initiatives include:
palliative care education for nurses and clinical officers
a country-wide mHealth initiative
a program that provides comprehensive support for child caregivers
advocacy for inclusion of palliative care in the country's universal health coverage
yearly bi-directional staff exchange visits
collaborations with universities to provide experiential and research internships
documentary films about palliative care provision in low-resource settings
To learn more about the accomplishments of the partnership between CHC/Hospice Foundation and PCAU, as well as future initiatives and goals, view our 10-Year Partnership Report.
The CHC/PCAU partnership has received significant support from our community as well. Celebrating our community collaborations and partnerships is the focus of our bi-annual event, Okuyamba Fest. We invite you to learn more about our partnership activities through the eyes of partnership volunteer, Roberta Spencer, who blogs during her yearly visits to Uganda.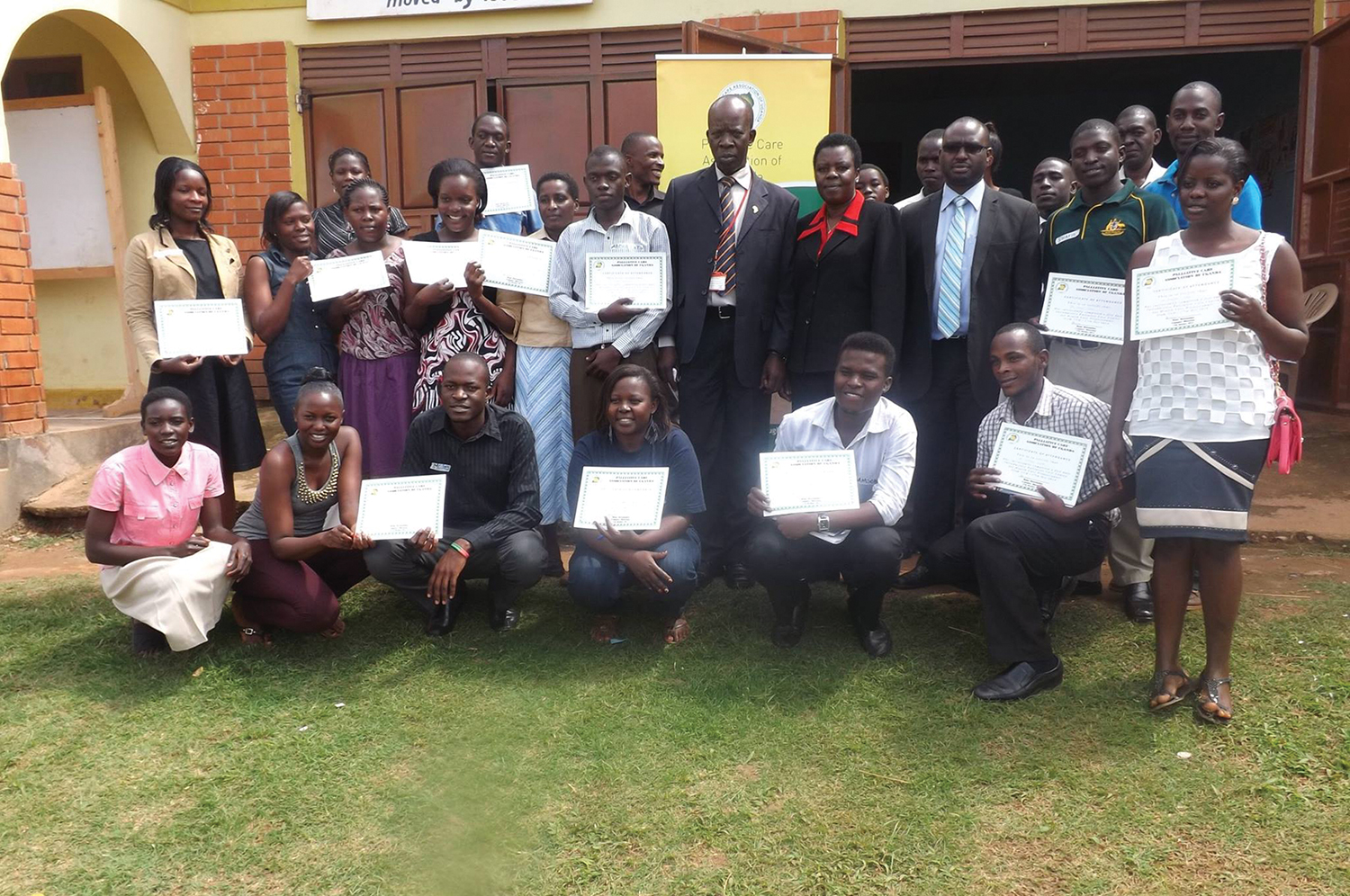 Palliative care nursing students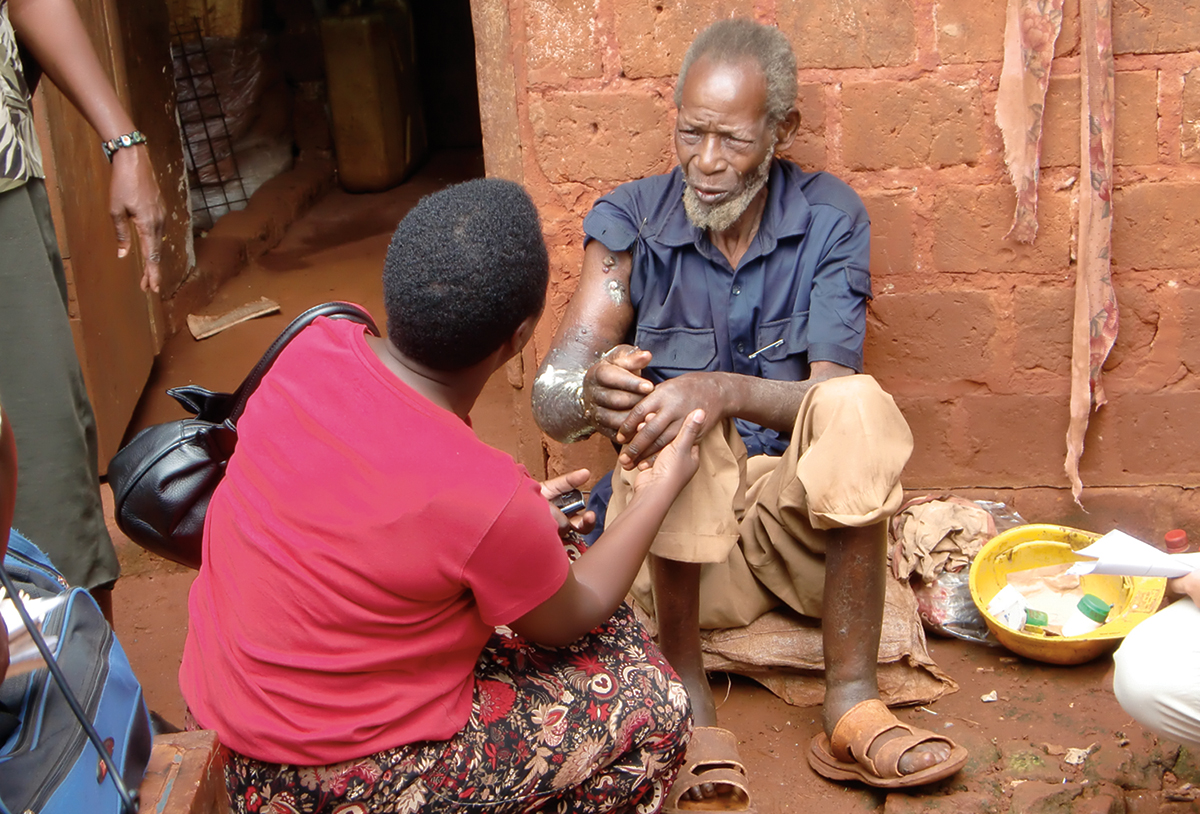 Founder and retired Country Director of PCAU, Rose Kiwanuka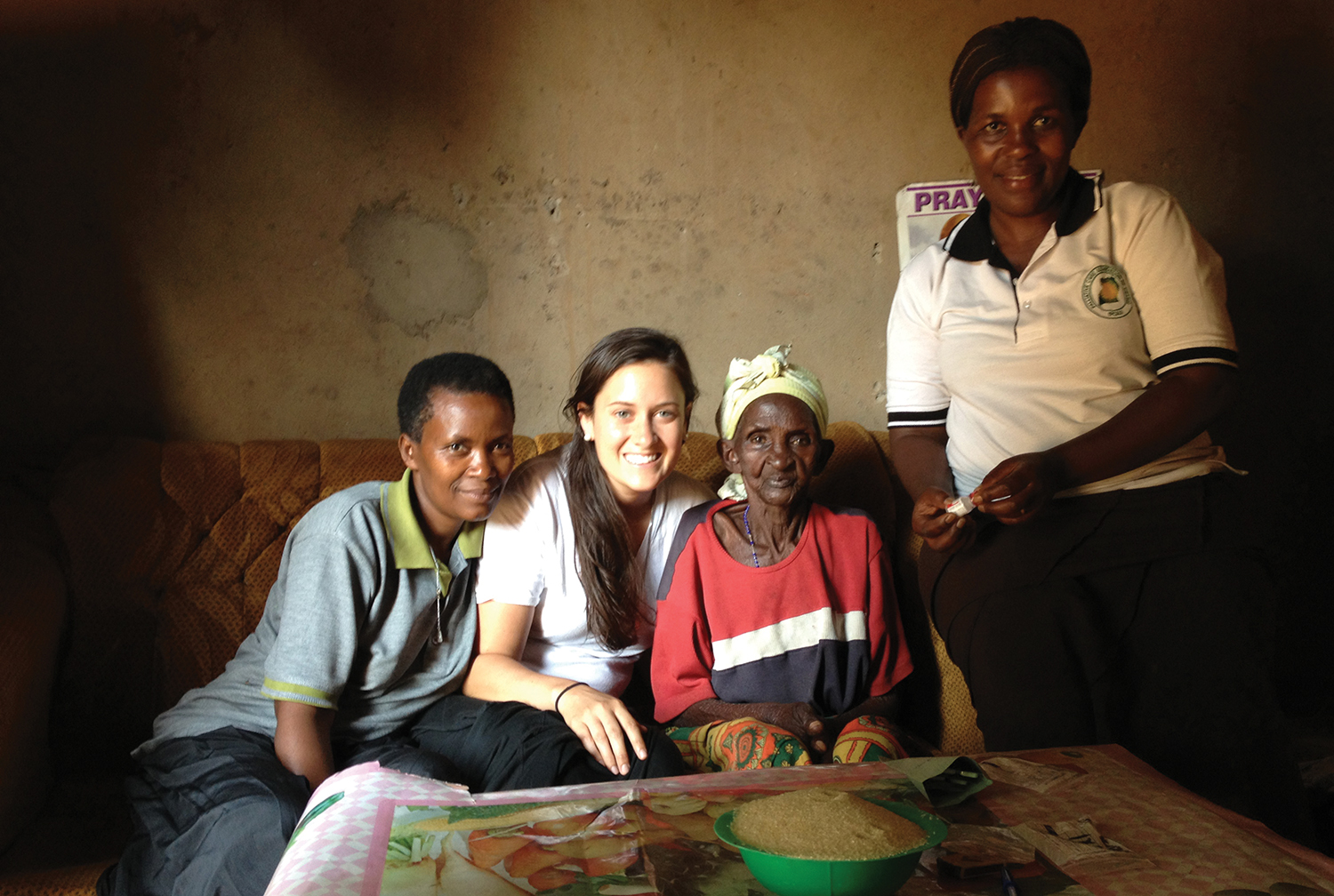 Interns play a vital role in the partnership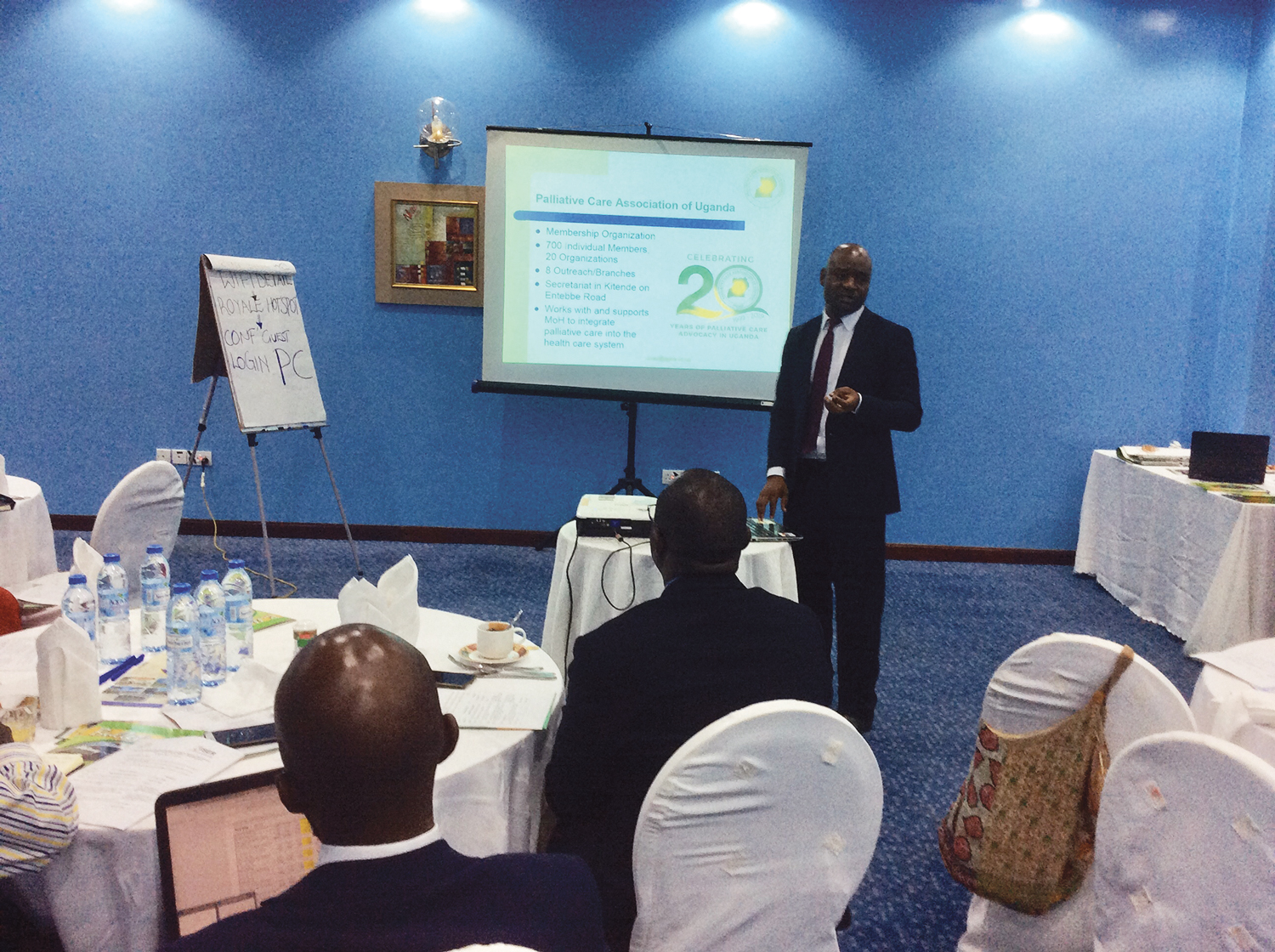 PCAU Country Director Mark Mwesiga
Making Palliative Care Accessible to All in Uganda
CHC and Hospice Foundation, through various grants and fundraising efforts, are helping support nurses as they study for their advance diploma in palliative care from Mulago School of Nursing and Midwifery in Kampala. During this year-long course, they receive training in pediatric palliative care, palliative care introductory courses, rights to palliative care and legal support for patients. This education initiative also includes training tutors to teach palliative care in collaboration with the Mulago School of Nursing and the Institute of Hospice and palliative care. After completing the course, graduates will have leadership roles in the delivery of palliative care in their districts.
If you would like to support PCAU in their mission to bring palliative care to all of Uganda, click below.
The Road to Hope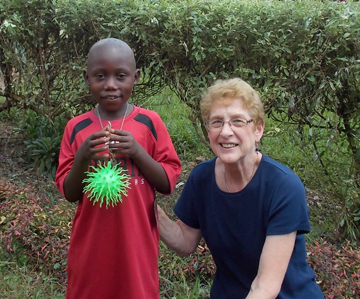 The Road to Hope program provides financial and social support for vulnerable children who have lost one or both parents and are unable to continue their education. Most of the children in the program provided care for their dying parent(s) or are younger siblings of those who provided care. Healthcare workers affiliated with PCAU identify vulnerable child caregivers for the program.
In Uganda, like much of Sub-Saharan Africa, children become their parents' primary caregiver if a parent is struck with a life-threatening condition. With no source of family income, the child typically quits school to earn whatever living can be found. Additional responsibilities often include making sure the household has food, cleaning/bathing the parent and acquiring morphine or other pain-relieving drugs from a palliative care organization. After the parent/parents die, the child caregiver is taken in by members of the extended family. That extended family is often unable to provide more than the bare minimum of food, clothing and schooling for the orphaned children.
These children are vulnerable in many ways. Many are HIV positive or in need of socio/emotional support. Children in the Road to Hope program are enrolled in a school most suited to meeting their educational and emotional needs. Their progress is regularly monitored. As secondary school students they are given career counseling to determine which vocation is best suited to their skills and abilities. After graduating from school or a vocational program, students may receive a loan from a fund designated for seed grants/start-up money.
Road to Hope & COVID-19
With schools in Uganda shut down due to the COVID-19 pandemic, children on the Road to Hope program face even more daunting circumstances than normal. Families that already had difficulties in securing enough food now have an increased demand with schools not providing meals for the children. While Uganda's Ministry of Education and Sports is keeping children engaged with their studies through radio and television broadcasts of tutoring sessions and home-schooling packages for each class level in the national newspapers, families struggle with access to electricity and being able to afford the newspapers. PCAU continues to keep in touch with the children's guardians to help ensure that the children are receiving at least one meal a day and have access to the educational materials they need. If you would like to help children of the Road to Hope program during the pandemic, please donate below.
Sign up for our Road to Hope Newsletter
Interested in knowing more about our Road to Hope program and the children that are supported on it? Sign up here to receive an electronic newsletter that will deliver these updates straight to your inbox!
Road to Hope Documentary
Filmed over a two-year period in Uganda, Kenya and South Sudan, the Road to Hope explores the unique challenges of orphaned children after caring for their dying parents in poverty-stricken areas of Sub-Saharan Africa. The film tells their stories through the lens of caring and supportive people who have emerged, often as unintentional shepherds, to offer love, guidance and support as the children seek to rebuild their lives. To learn more about the film project, visit Road to Hope.