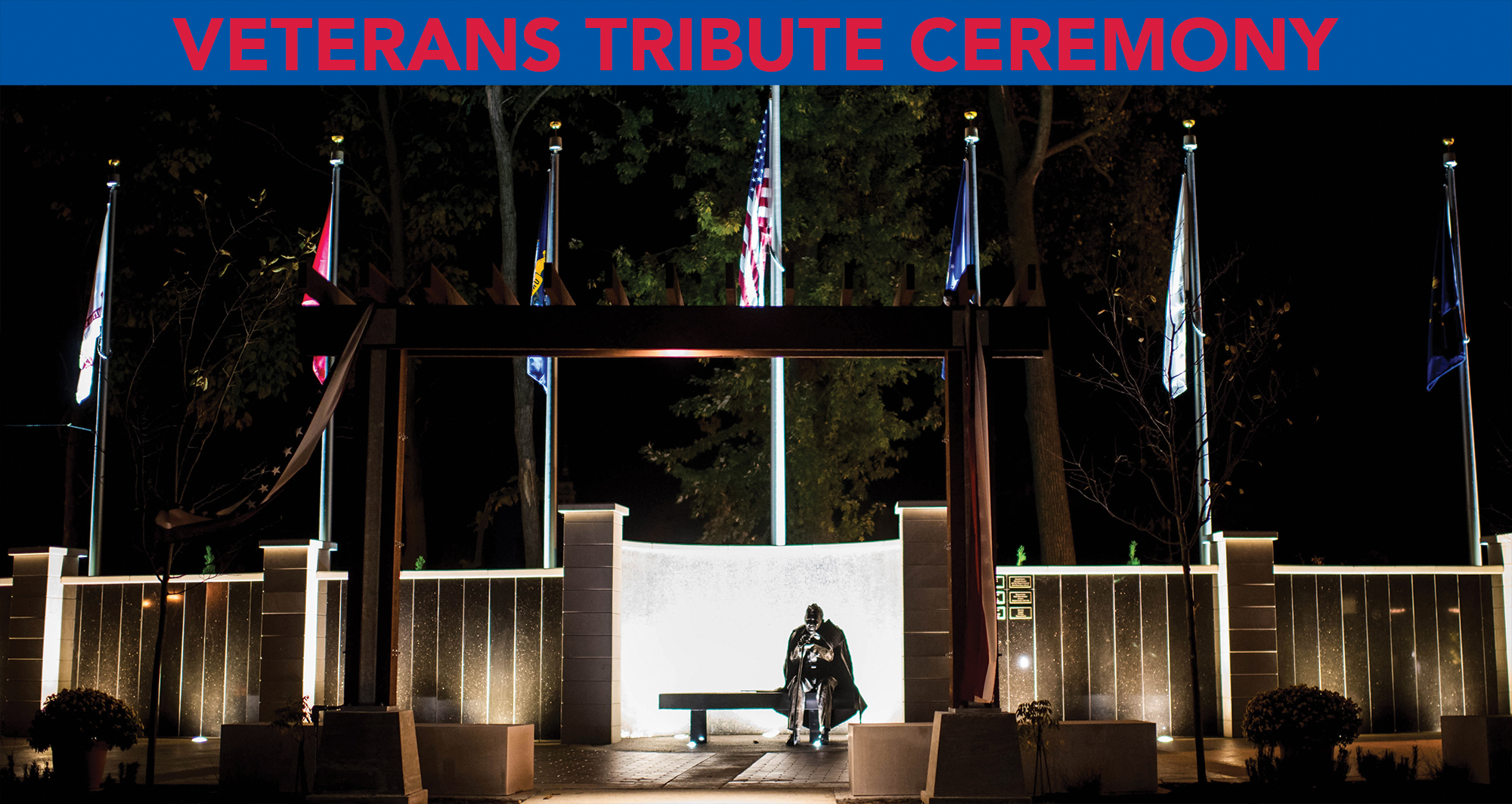 Please join us as we rename the memorial and dedicate donated items at our 2018 Veterans Tribute Ceremony.
Tuesday, October 16, 2018 at 5:30pm-7:00pm
In 2016 we opened our beautiful Veterans Memorial on our Mishawaka Campus to provide a space to honor and remember our veterans.
On October 16, 2018 we will rededicate the memorial as the "Captain Robert J. Hiler Jr. Veterans Memorial," and will also be dedicating bricks and plaques donated by those in our community wishing to honor servicemen and women.
Please join us for the ceremony followed by a reception.
RSVP by October 12 is required.
The Veterans Tribute Ceremony will take place on Center for Hospice Care's Mishawaka Campus at 501 Comfort Place in Mishawaka, next to Central Park.