Opportunities for Learning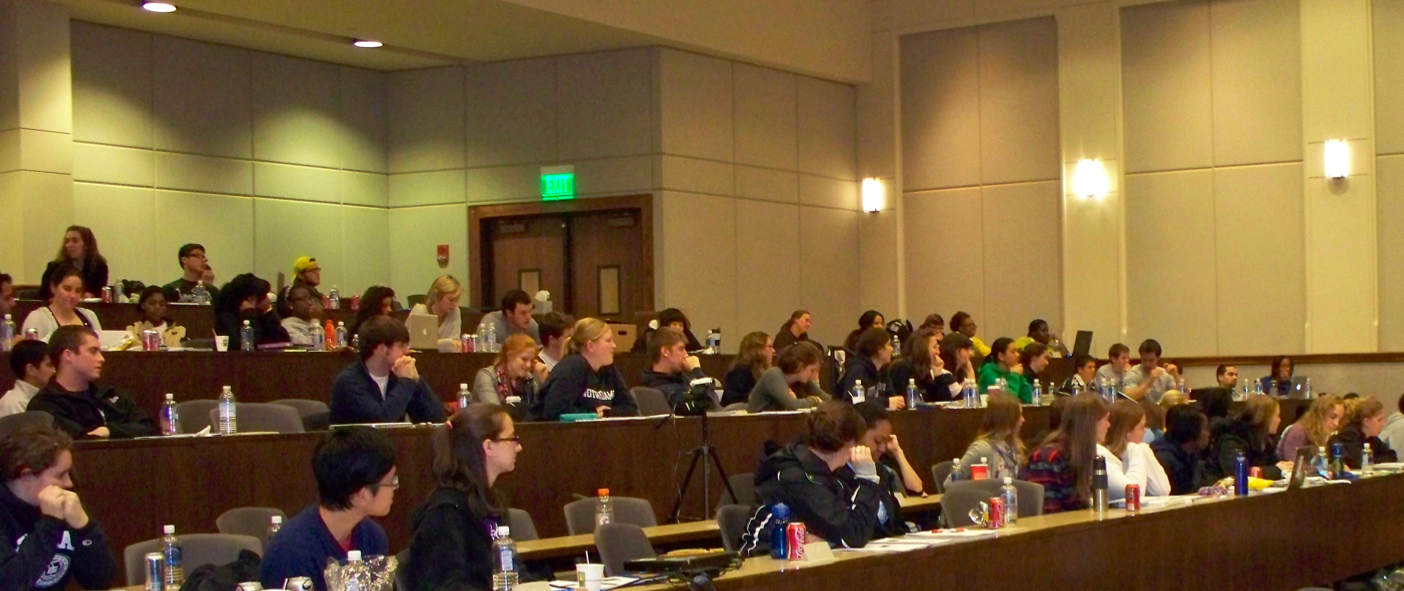 Want to Learn More About Hospice & Palliative Care?
Current Student Learning Experiences
Preparing future care givers and leaders in the field of hospice and palliative care is part of our education mission. We offer a number of internships and experiential learning experiences focused on the delivery of hospice and palliative care; bereavement services; and nonprofit fundraising and marketing support in northern Indiana as well as in developing countries.
Collaborations in Hospice/Palliative Education
In addition, we create opportunities for people to learn about the delivery, history and importance of hospice care through collaborations with colleges and universities. For example, every third semester, Center for Hospice Care and the Hospice Foundation lead a course at the University of Notre Dame that provides potential pre-med students with an overview of hospice and palliative medicine in the US and developing countries. Online course materials can be adapted to serve as a one- to three-hour college course.
Previous International Interns
We have helped organize internships in Uganda for Notre Dame students in palliative care and spiritual care, thanks to the support of the Kellogg Institute for International Studies and its Ford Family Program in Human Development Studies and Solidarity, the Eck Institute for Global Health, and the Hesburgh-Yusko Scholars Program.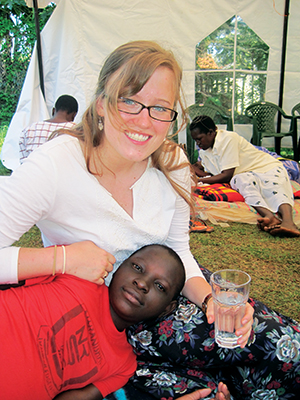 Hanna O'Brien, a College of Science Pre-Professional Studies and Anthropology double major at Notre Dame, was the first student to study with us in Uganda during the summer of 2010. These programs also helped fund other spiritual care internships for Notre Dame Master of Divinity students, Ben and Mary Ann Wilson in 2011.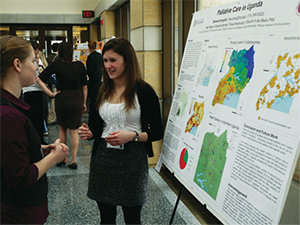 In 2011, Brianna Kunycky, working at Notre Dame's Geospatial Analysis Laboratory under the direction of Dr. Dilkushi Pitts, created a new palliative care map that depicted the geographic deployment of palliative care workers throughout Uganda. Her work helped identify coverage gaps and aided in prioritizing those areas of the country that most needed certified palliative care workers. View the map here.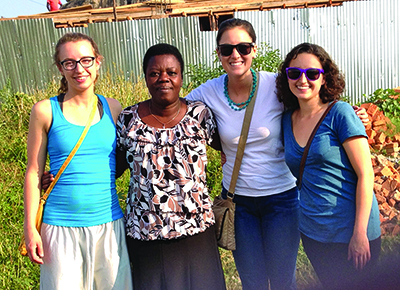 Three Notre Dame students, Gaby Austgen, Anna Heffron and Emily Mediate, interned in Uganda in 2013. Each student was paired by PCAU with a member organization for their internships. Emily returned to Uganda for a second year in 2014 to work on an extensive research project. The same year two other Notre Dame students, Cliff Arnold and Graham Englert, worked with PCAU.  Intern Brian Vetter provided assistance for the program as well.
Beginning in 2015, we worked collaboratively with the Eck Institute for Global Health and PCAU to use mobile phones to track and update palliative care information throughout the country. Palliative care organizations collect vital information on palliative care patients, providers, and services, as well as track morphine supply. The project continues through the implementation process and is increasing the impact in evidence-based decision making in Uganda. Notre Dame students Brianna Wanlass, Katie Anderson, Yutong Liu, and Lily Ramos Drale, have been instrumental in developing, piloting, and advancing this project.