Family and Community
Considering the community as part of her extended family has been a constant in Mary Jane Stanley's eventful life of servant leadership. She has a vivid memory of her mother, Jane Kuzmitz, telling Mary Jane "Think of our community as part of your extended family, so you must be a part of it."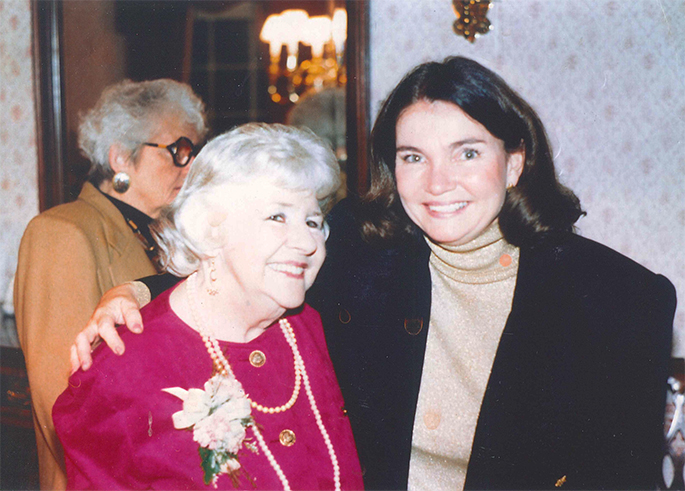 Jane Kuzmitz's community involvement both inspired Mary Jane and led to her first volunteer role when her mother arranged for 13-year-old Mary Jane to volunteer at LOGAN Center.
"She didn't ask if I wanted to volunteer, she told me I was going to volunteer and she made all of the arrangements for me to help out at LOGAN," Mary Jane said. "I felt awkward as I began volunteering, but I soon became very comfortable with it, and I continue to support the wonderful work of LOGAN Center."
Community service at a young age combined with the example provided by her mother led Mary Jane to continue donating her time and talent as she attended Saint Mary's Academy and the University of Dayton. While at Dayton, she dated Bill Stanley. They married in 1969. Mary Jane taught grade school as Bill attended law school. After Bill finished law school, the Stanleys moved back to South Bend and raised three sons, Michael, Brian and Kevin.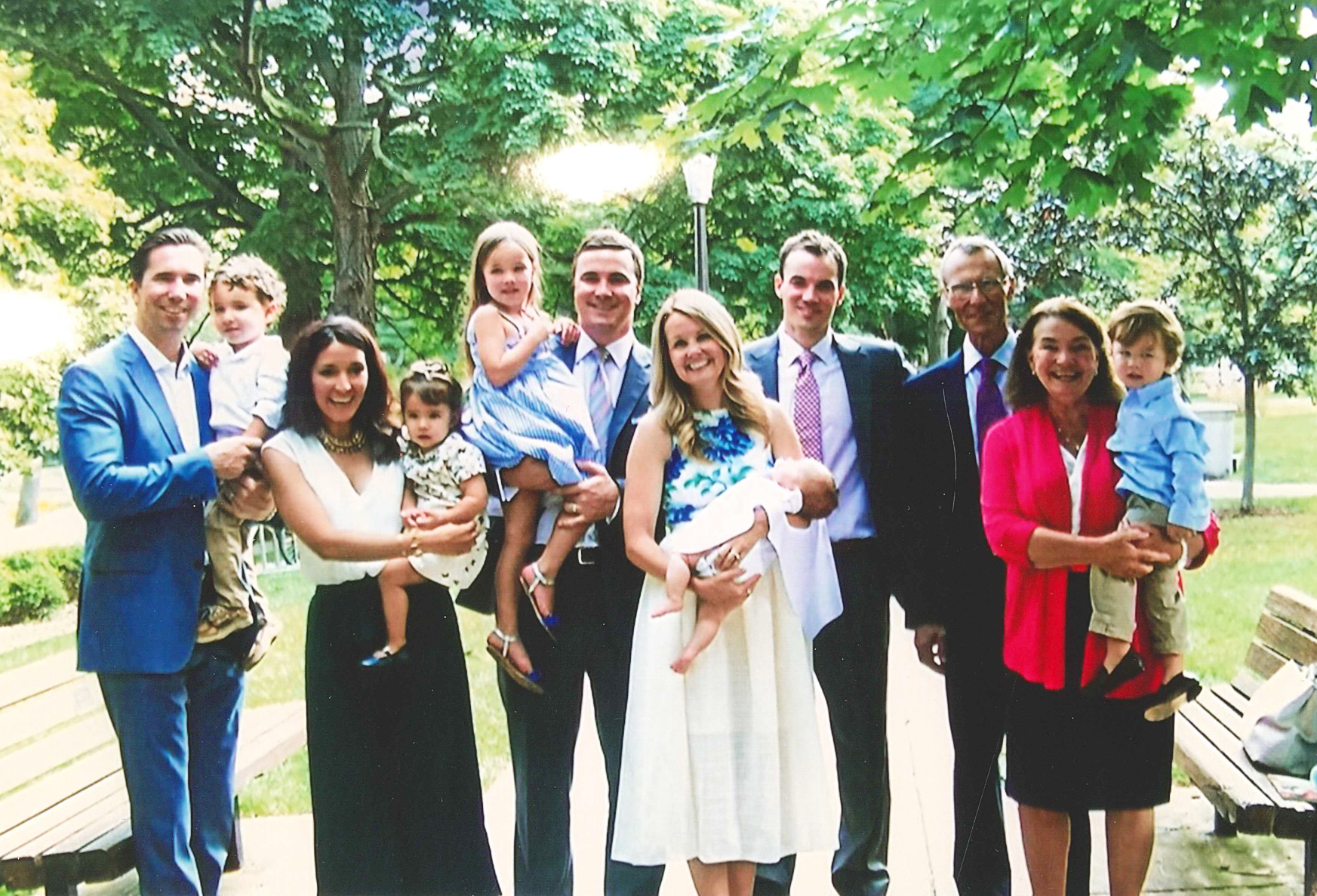 Mary Jane's family has grown with the addition of two daughers-in-law, Vanessa and Kelly, and five grandchildren. Her sons and daughters-in-law are also active volunteers in their communities, and this is a source of great pride for Mary Jane.
Mary Jane and Bill became involved with various community organizations as a couple, including Alcohol & Addictions Resource Center (AARC). The Stanleys were presented with AARC's Bronze Key Award in 2014recognizing their 30 years of support. This award provides special, significant memories for Mary Jane since it was given prior to Bill's illness and passing in 2015.
Mary Jane learned about end-of-life care, and about Center for Hospice Care (CHC) then named Hospice of St. Joseph County, when she attended a presentation by Dr Elisabeth Kübler-Ross in South Bend about death, dying and bereavement in 1981. This inspired Mary Jane to learn more about hospice care. Kübler-Ross' presentation had an impact on Mary Jane and motivated her to become a CHC volunteer.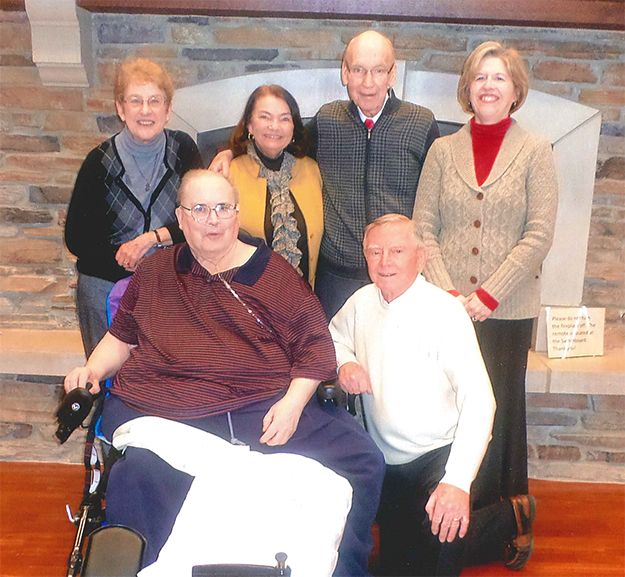 Memories of working at phone banks to call CHC donors using contact information filed on 3 x 5 cards brought a smile to Mary Jane as she reflected on her longtime involvement with CHC and how it has evolved over the past 41 years.
"I'm passionate about the work of Center for Hospice Care, and I have fond memories of being a CHC patient volunteer in nursing homes for 10 years. I enjoyed helping patients attend Mass or bringing them treats like their favorite ice cream," Mary Jane said.
"Mary Jane Stanley's many years of support and dedication to Center for Hospice Care and its mission inspires all of us. She is more than a volunteer. She is a tireless advocate and a trusted friend," CHC President/CEO Mark Murray said.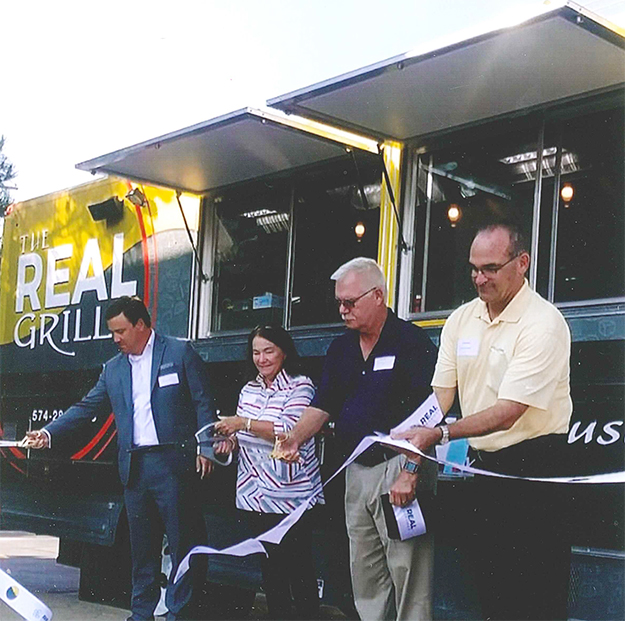 Center for Hospice Care is one of many organizations to benefit from Mary Jane Stanley's leadership and dedicated service. The list of other organizations and her leadership roles within them is impressive and demonstrates the extent of Mary Jane's ongoing impact upon our community. In addition to AARC, Mary Jane has been actively involved with the Scholarship Foundation of St. Joseph County, Women's Care Center, The History Museum, the Community Foundation of St. Joseph County and REAL Services. In 2007, she received CHC's Helping Hands Award.