National Healthcare Decisions Day (NHDD) was created "to inspire, educate and empower the public and providers about the importance of advance care planning," according to the Conversation Project. This day, held each April 16th, spotlights the need for every adult to appoint a healthcare representative and document what type of care they would want if they were unable to speak for themselves in a healthcare crisis.
This process, called advance care planning, includes discussing our healthcare choices with our family and medical providers and recording them in advance directives. As important as these discussions are, many people find it difficult to talk about what they would want in an emergency or at the end of life.
Honoring Choices Indiana – North Central (HCI-NC) trains and certifies facilitators to guide these person-centered conversations. Facilitators normalize the conversation and use proven communication skills to develop their plans. These services are available through HCI-NC at no charge.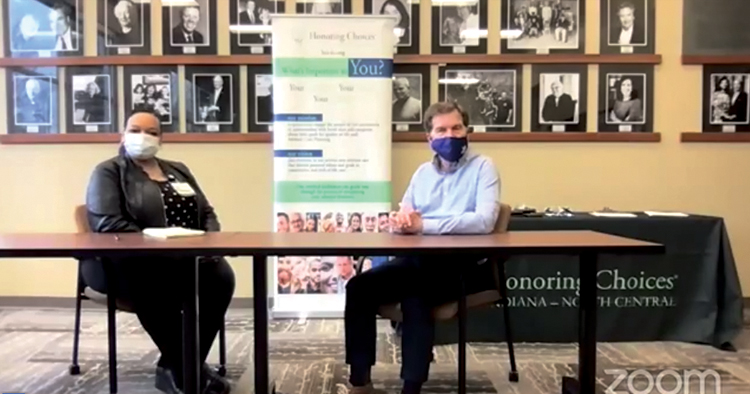 This year HCI-NC will launch two community initiatives on NHDD. In coordination with Center for Education & Advance Care Planning (CEACP), Center for Hospice Care's education arm, HCI-NC will equip its facilitators with presentations and training so they'll be able to hold their own educational initiatives within their organizations. This will make it easier for health systems and care facilities to provide information about end-of-life planning to their internal and external audiences.
Another joint activity will be a pilot program with Center for Hospice Care to provide advance care planning during CHC's open enrollment period. This period is an ideal time to include advance care planning as employees review their medical insurance, retirement and health savings plans.
If you have not completed your advance care planning, let NHDD be the inspiration for you to give your family the gift of knowing your values and wishes. Contact info@hci-nc.org for more information and to schedule your own conversation.