UPDATE: Double Your Impact to Help Us Reach the Last Mile in Uganda!
We have currently reached 79% of our goal! Your donation today will be matched dollar for dollar until we reach 100% of our goal.
All donations to this fund go directly toward the purchase of a new vehicle for PCAU. Double your impact and give today!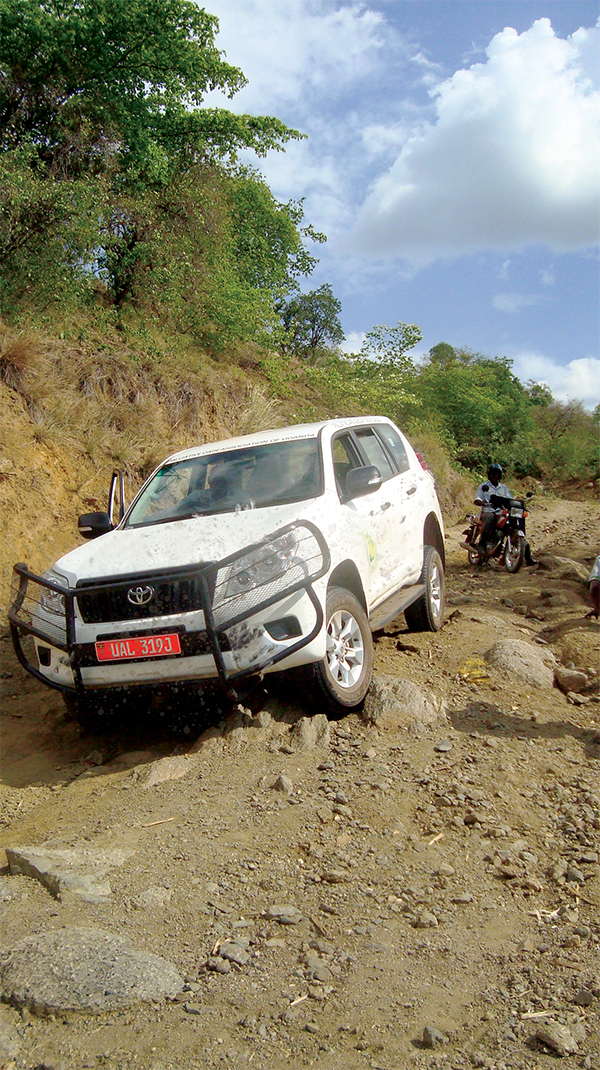 For over 12 years PCAU's 2010 Toyota Landcruiser Prado (a donation from USAID) has enabled PCAU staff to crisscross Uganda while extending palliative care to now 107 out of 146 districts. The vehicle has endured the rough terrain, allowing PCAU staff to reach the corners of the country while raising awareness and advocating for hospice and palliative care services. It facilitated PCAU to establish palliative care teams, conduct mentorship, support supervision, and streamline access to pain relief medicines. This led to the accreditation of 247 (out of 6,937) health facilities as official palliative care centers. Also, the Landcruiser has served as a shuttle for the children on the Road to Hope program since 2012.
Unfortunately, the vehicle is now experiencing numerous mechanical breakdowns, limiting PCAU's in-country mobility, and it's not only become a liability but also a risk carrying people. PCAU desperately needs a 4-wheel drive vehicle to enable them to extend palliative care services to the remaining districts. Your donation to this effort will help PCAU continue championing its vision of ensuring palliative care for all in need in Uganda.