COVID-19 brought the Hospice Foundation's in-person events to a screeching halt earlier this year. But a global pandemic couldn't stop Tom's Car Care Center (TCCC) from holding their 15th Lube-a-Thon for Hospice event on July 31! Deemed an essential business, Tom's, along with their associated businesses The Waterworks Car Wash and The Coffee Spot Café, have continued to serve their customers during these trying times.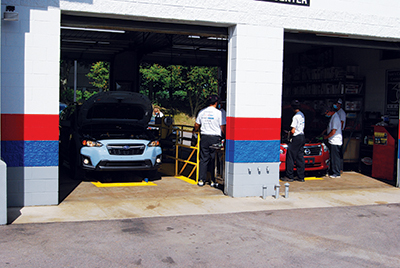 Dennis Zmyslo, one of the owners of TCCC, contacted the foundation in May about the possibility of continuing with the event this year – with some precautions put in place. Rather than having a table inside to take payments, tents and tables were set up outside. All employees and volunteers wore masks to protect each other and the customers. As much as possible, payments were taken using a chip reader which did not require customers to sign with their fingers on an iPad. Hand sanitizer was readily available at the tables as well. For customers who did not feel comfortable leaving their vehicle, foundation staff and volunteers went to them to collect payments. Safety and convenience were definitely the name of the game!
While we went to great lengths to make it an easy process once customers arrived, there was little that could be done about the construction in front of TCCC. Much-needed improvements to Bendix Drive made the building accessible only from the north on the day of the event, but that didn't stop over 100 people from coming to get their oil changed and help out Center for Hospice Care and the Hospice Foundation. One person even reported that they heard about the event on the radio and drove over from Bristol after work to support the cause!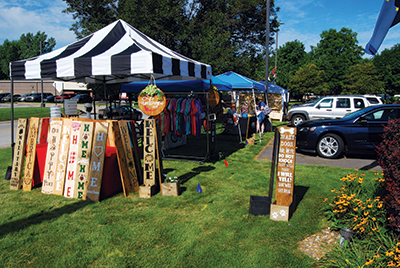 At the end of the day, the 15th Lube-a-Thon for Hospice raised $5,785.78. Customers donated $35 for an oil change and $5 for a car wash, with all proceeds going to Center for Hospice Care's promise that no one eligible for hospice care would be turned away, regardless of their ability to pay. With the oil change, customers received a breakfast or lunch along with a commemorative t-shirt. Thanks to sponsors RelaDyne and DuraMax who generously donate the oil. This allows TCCC to hold this special event. We can't say enough about the Zmyslo family and their staff for their hospitality during the event and all that they have done to support Center for Hospice Care over the years. In total, the event has generated $76,676 in donations.