Inspired Giving
"We must be willing to let go of the life we have planned, so as to accept the life that is waiting for us," wrote noted author Joseph Campbell. 
This quote resonates with Jean Perrin as she reflects upon the loss of her husband, Don Perrin, and both of her parents within a period of 15 months spanning the spring of 2013 to the summer of 2014.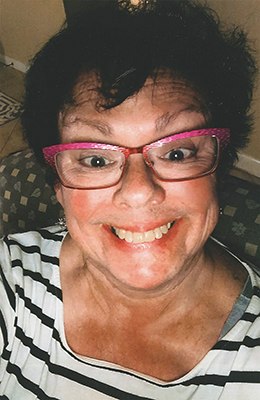 "I believe that Center for Hospice Care saved my life," Perrin said as she reflects upon the impact of the grief counseling that she received from Center for Hospice Care's (CHC) Life Transition Center. "I was overwhelmed with grief. I don't know what I would have done. The counseling I experienced was like a huge lifeline for me."
Jean became familiar with CHC around 2006 when Don received bereavement counseling after the death of his mother. 
When Jean's father passed away in 2013, she recalled that grief counseling was available at CHC, and she set up an appointment. Later that year, it was apparent that Don's illness had progressed to a point that he was admitted as a CHC patient. During that time Jean found comfort in CHC's support groups like the Lifestyle Change Group. 
Don's passing in April 2014 and the death of Jean's mother in June 2014 were an especially challenging time. Jean once again found the assistance and comfort she needed in dealing with her grief at the Life Transition Center. 
"My participation in the Lifestyle Change Group helped me deal with my loss. It was helpful in many ways that I did not anticipate. People in the group were a great help to me as I began considering the option of spending time in Florida during the winter months," Jean said. 
As Jean continued to utilize CHC's bereavement services, she became interested in ways to support its grief counseling program. She was impressed that bereavement services are provided at no charge to participants.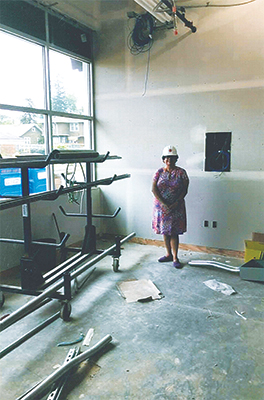 Jean learned more about the Hospice Foundation and its most comprehensive fundraising effort, "Cornerstones for Living: the Crossroads Campaign."  As Jean evaluated her philanthropic priorities, she considered options to participate in the Crossroads Campaign and decided to the honor Don's memory by sponsoring the family counseling room located in CHC's new inpatient facility, the Ernestine M. Raclin House. 
As Jean phased into her retirement from her career in higher education, she began spending the winter months in Florida to escape northern Indiana winters. While home in the South Bend area, Jean kept up on the progress of the Raclin House construction. She recently sold her Indiana home to relocate to Florida, and Jean traveled from her new Florida home to participate in the dedication of the Ernestine M. Raclin House in November 2019. 
Jean's connection to CHC continues and her support will be impactful for many years into the future.  Recently Jean decided to become one of the first members of the Hospice Foundation's Cornerstone Society. Members of the Cornerstone Society consist of those who opt to include CHC in their estate plan. It provides a venue to thank and recognize members for their generosity during their lifetime.
Jean Perrin's philanthropic vision and generosity is supporting CHC's ability to care for more patients and to continue providing bereavement services in her adopted hometowns of Michigan City and South Bend along with all nine northern Indiana communities served by CHC.
More About Jean
Jean Perrin arrived in northern Indiana at age nine when her father accepted a position in Michigan City with the South Shore Line. Her family came from Syracuse, New York. Jean and her sister Katie grew up in Michigan City and attended Marquette High School. 
Jean graduated from Valparaiso University and embarked upon a professional career in higher education and development.  She married Don Perrin in 1999 and they lived in South Bend.  Jean earned a master's degree in adult education from Indiana University.
Through Jean's work with IUSB, she became involved in early childhood education.  She later went on to work at Ivy Tech Community College managing a staff across three campuses whose mission was workforce development.  There Jean worked with local government and companies in the areas of corporate training and developing their workforce.  She also was involved in the River Park Neighborhood Association.
Jean's interests include reading, volunteering as a mentor for the Pinellas County Schools, walking for exercise, enjoying sunsets, attending art fairs and spoiling her two cats, Mo and Mac Kitty.