Hospice Foundation and Center for Hospice Care are excited to announce that we will honor Drs. Zoreen and Rafat Ansari with the 36th Helping Hands Award on September 8, 2021. Due to the COVID-19 pandemic, we chose to postpone our 2020 event until the fall of 2021. This will be the first time ever to have a two-year Helping Hands Award recipient.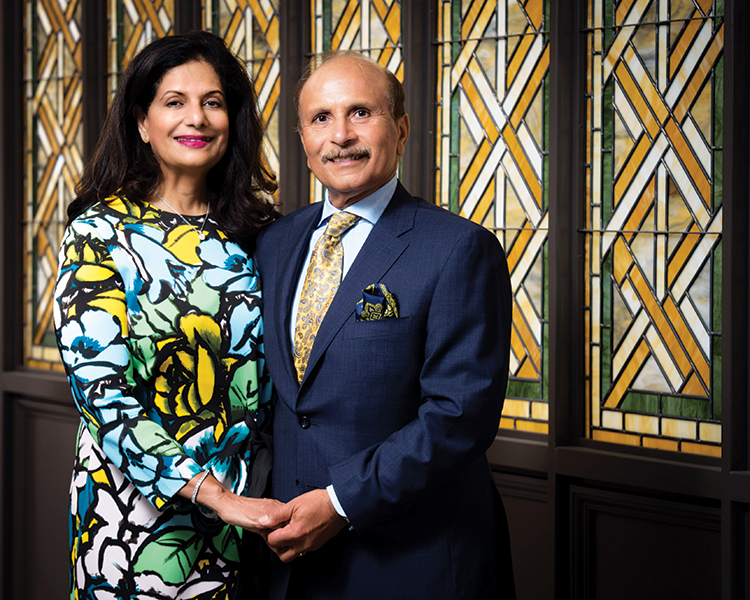 Forty-one years ago, the year 1980 saw two major developments in the healthcare industry in our community – oncologist Dr. Rafat Ansari began caring for patients at Michiana Hematology Oncology and Center for Hospice Care served theirfirst patient. In recognition of these two milestones, the theme for the 2020 Helping Hands Award Dinner was "40/40 in 2020." The Ansaris were chosen for the award to recognize their exponential impact in our community through their acts of kindness and philanthropy. Given the unprecedented circumstances of 2020 – and in recognition of moving our event to 2021 – we have revised the theme to "40/40 in 2020. The Lost Year."
Thank you to all committing to be a dinner sponsor. Additional sponsorships are available. Please consider joining us to celebrate the achievements of Zoreen and Rafat Ansari and support Center for Hospice Care at our 36th Helping Hands Award Dinner! COVID-19 put a halt to most of Hospice Foundation's fundraising events in 2020, but demand for Center for Hospice Care services has remained robust throughout the pandemic as we care for about 430 patients and their loved ones each day.
We hope to see you at the 36th Helping Hands Award Dinner on September 8, 2021. To RSVP, sponsor or learn more, please visit: FoundationforHospice.org/HHAD2021.