According to Dr. Peter Whitehouse, professor of neurology and neuroscience at Case Western University, "Reminiscence therapy can be a powerful tool for dementia clients.  It makes them more content and happier because they return to a time in their lives when there was no perceived failure – a time when their memory was intact, and they did not feel lost."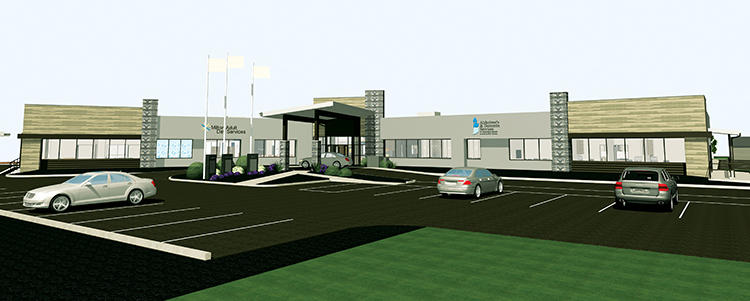 The establishment of Care Connections Center (CCC) at Milton Village will accomplish this while providing the community with a one-stop, centralized resource for those impacted by dementia. The facility is the byproduct of a community partnership of two of the region's most reputable, stable and well-managed not-for-profit entities: REAL Services and Center for Hospice Care (CHC). Launched with funding from the Community Foundation of St. Joseph County and encouraged by community leaders associated with both organizations, it has evolved into a fast-track project due to initial delays caused by the COVID-19 pandemic.
CCC will be located at the former home of Center for Hospice Care's inpatient unit in Roseland. The facility will be home to:
     • Milton Adult Day Services
     • Alzheimer's and Dementia Services of Northern Indiana
     • Institute for Excellence in Memory Care
     • Caregiver Resource Center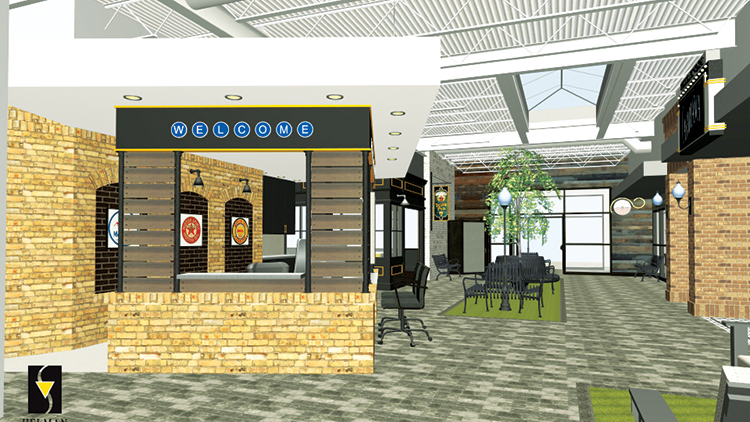 CCC will be the first dementia daytime care facility in the U.S. that integrates immersion programming and comprehensive caregiver training into its continuum of care. This innovative approach will provide new methods of caring for those diagnosed with various forms of dementia. Participants in the daytime program will be encouraged to engage in everyday activities that enhance their ability to connect to their past in unique environments that respect their preferred lifestyle and living preferences. Enhanced services to caregivers in the form of support groups, educational resources and counseling will be provided by professional staff and community partners.
To create the best possible collaborative environment, we connected with the Netherlands-based Vivium Group. The group is recognized for its work with dementia patients embodied in de Hogeweyk. This is a revolutionary care concept which transforms typical 24/7 long-term nursing home care into a more normalized living environment. This environment provides a home and town-like setting that fosters more regulated independence and less institutional style programming. Vivium's consultants provided guidance, training and direction to our team during three day-long sessions conducted at CHC's Mishawaka offices in late 2019.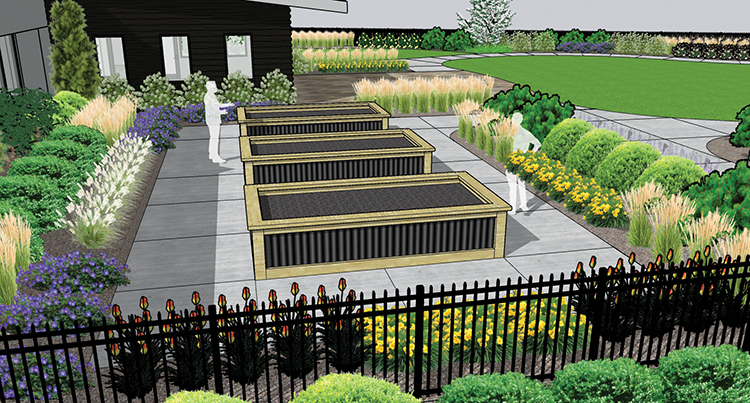 As a daytime care center CCC is able to focus on the most valuable time during a client's day. Activities and engagements will allow clients to flourish in this all-encompassing setting. Clients will have meaningful and purposeful interactions such as conversations with peers over coffee in the café; assisting with set up and clean up in the kitchen, art studio or pub; shelving books in the library; tending to the flower and vegetable gardens; strolling the grounds; practicing their golf game on the putting green; enjoying the camaraderie of a ball game on the big screen; or enjoying a dress rehearsal of a local show choir.
To bring it all together, this program will integrate professional services provided by a wide range of community partners who will collectively and significantly improve the quality of care provided. Memorandums of understanding are in place, and we anticipate services will begin integration by the end of 2021 with the following organizations:
     • Center for Hospice Care
     • REAL Services
     • Alzheimer's & Dementia Services of
Northern Indiana
     • Catholic Charities
     • The History Museum
     • Beacon Health System
Completion of CCC is expected before the end of 2021. If you are interested in learning more about the project or supporting the development, contact Hospice Foundation's chief development officer Chris Taelman at 574.243.3713 or taelmanc@foundationforhospice.org.