Veterans Tribute Ceremony to be Held October 11
As a Level 5 partner in the "We Honor Veterans" program, Center for Hospice Care and Hospice Foundation integrate veteran-specific content into our staff and volunteer orientation and education. Also a part of this initiative is the Captain Robert J. Hiler Jr. Veterans Memorial on the grounds of the Mishawaka Campus. The memorial gives the community a place to honor and memorialize loved ones who served in the United States
armed forces.
The guest speaker for the Veterans Tribute Ceremony will be Shelly Tropp, a Gold Star Mother. Gold Star Mothers are moms of service men and women that have passed away in service to the country. A veteran of the US Army, Shelly's son Specialist Cody James Sisk, US Army, committed suicide in July of 2015. In his name, Shelly soldiers on, helping countless military charities and raising awareness for veteran suicide.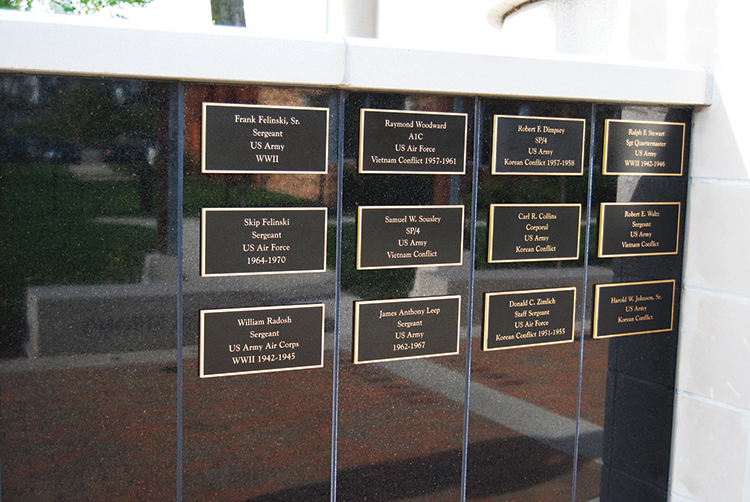 Opportunities for recognizing veterans include wall plaques, 4×8 personalized bricks and benches and flag poles commemorating each branch of the armed forces as well as the American flag. Each year Hospice Foundation holds a Veterans Tribute Ceremony where donated items are dedicated while we honor all members of our military. This year's event will be held on Tuesday, October 11 at 5:30pm.
If you would like to donate a memorial  item for placement for this year's event, visit FoundationForHospice.org/give-veterans-memorial. Orders received by July 20 will be placed at the Veterans Memorial this year.