The Gardens of Renewal and Remembrance are situated on Center for Hospice Care's (CHC) 11-acre Elkhart Campus. Adjacent to Esther's House, the gardens are a place where patients and families can spend time with loved ones or simply enjoy the environment in a serene setting.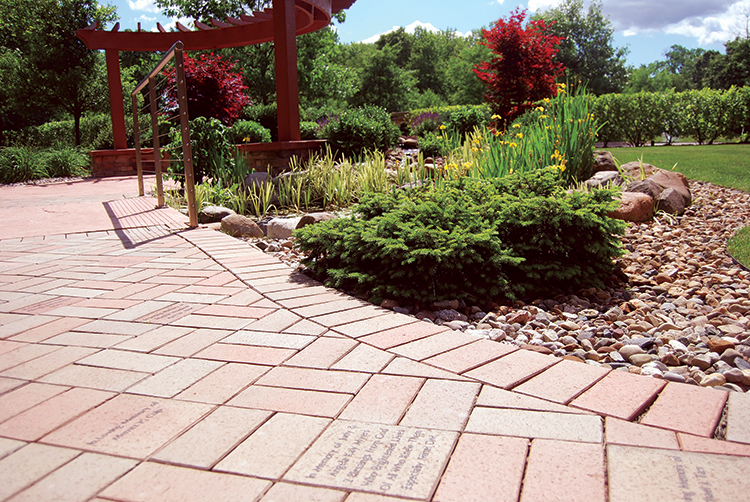 The gardens also offer opportunities for families and friends to honor their loved ones by donating memorial items such as bricks and flowering or evergreen trees. The purchase of memorial items also ensures that CHC will be able to keep their promise that anybody eligible for hospice services will receive them, regardless of their ability to pay.
After two consecutive virtual Gardens of Remembrance & Renewal Memorial Dedication ceremonies, Hospice Foundation is looking forward to hosting the event in person this year. The event is scheduled for Tuesday, June 7 at Center for Hospice Care's Elkhart Campus. The ceremony is a chance for family and friends to gather and remember their loved ones and see where in the gardens their memorial items have been placed.
The ceremony begins at 5:30 with brief remarks and the dedication of the memorial items. Light refreshments will be served following the ceremony. Though all are welcome to attend, formal invitations will be mailed to those who have donated memorial items this year and in years past.
If you are interested in purchasing a memorial item for placement in 2023, you can do so at FoundationForHospice.org/Elkhart-Campus or by contacting Heidi Payton at 574.367.2446 or PaytonH@FoundationForHospice.org.