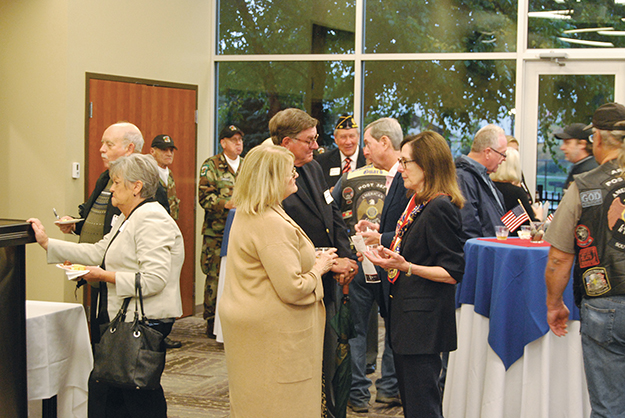 Hospice Foundation held their Veterans Tribute Ceremony on Tuesday, October 11. This annual event is an opportunity to dedicate items donated in memory or honor of a veteran at the Captain Robert J. Hiler Jr. Veterans Memorial, located on the grounds of Center for Hospice Care's (CHC) Mishawaka Campus. Seven plaques and 11 bricks were dedicated this year. Unfortunately, due to weather, the event was moved indoors, but many attendees braved the rain to see their items in place at the memorial.
This year's ceremony featured US Army veteran and Gold Star Mother Shelly Tropp. Shelly spoke about her time in the Army and learning to love her country. She also brought light to a serious issue facing our armed forces – active-duty soldiers and veterans committing suicide. She spoke of her personal experience with this as her son took his life in 2015. She closed her commentswith the following anonymous quote: "Our flag does not fly because the wind moves it. It flies with the last breath of each soldier who died protecting it."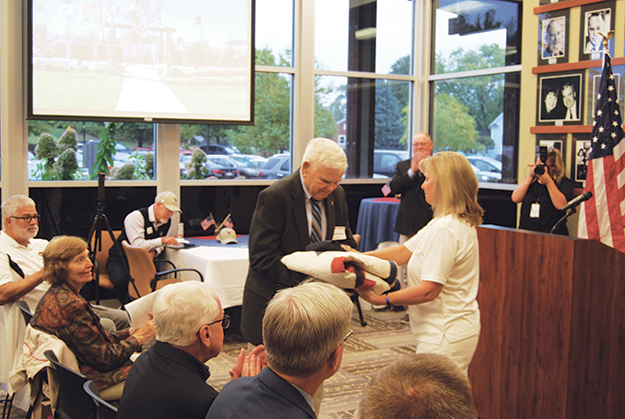 Following her talk, Shelly presented quilts – made by the Niles Piecemakers Quilting Guild and given to the Michigan American Gold Star Mothers – to veterans Don Neely and Norm Woolet, two Center for Hospice Care volunteers.
After the presentation, CHC chaplain Wyatt Smith read aloud the name, rank and branch of service for each veteran who had an item dedicated in their name.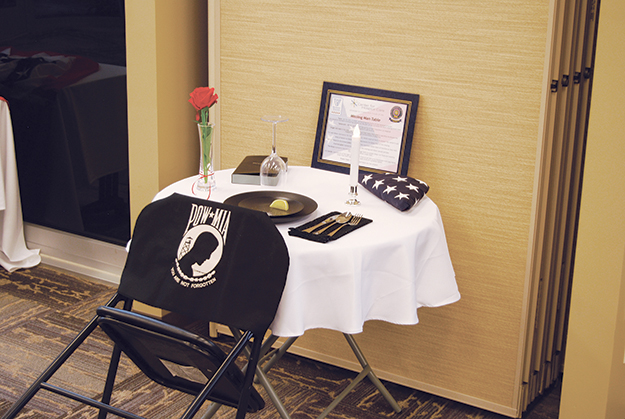 Following the dedication ceremony attendees were invited to a reception where a Missing Man Table was set in honor of our prisoners of war and missing comrades; it is decorated with special symbols to help us remember them. Learn about the symbols included in the Missing Man Table by visiting FoundationForHospice.org/missing-man.
We would like to thank Miller's Vets for their help with the posting and retiring of the colors as well as the playing of Taps during the dedication ceremony.