37th Helping Hands Award Dinner Honors Gladys Muhammad
The 37th Helping Hands Award Dinner was held on Wednesday, May 4, 2022, at South Bend's Hilton Garden Inn. The honoree was community organizer, Gladys Muhammad. The theme, "Serving the Community," recognized the significant contributions her work at the South Bend Heritage Foundation and as a volunteer with numerous organizations has made to improve the quality of living in our community.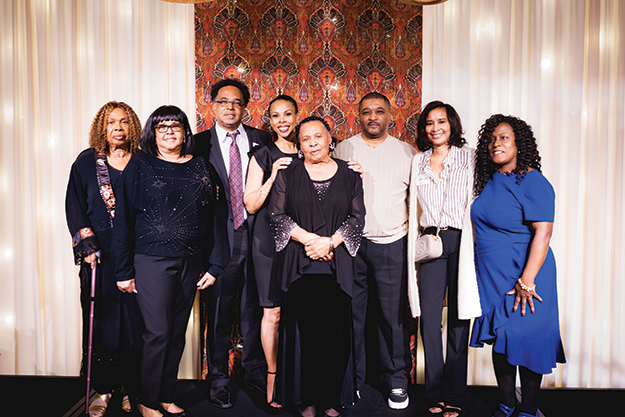 Her acceptance speech had the room enthralled as she spoke about her family, her work, her faith and her initial reluctance to accept the award. "When I went to the hospice building in Mishawaka… I went and I looked at that wall [of Helping Hand Award recipients]… I kept looking at the wall and I saw Dr. Chamblee and his wife. And I felt good because they were Black and I'm Black. And I said, 'you sure you want me on that wall?' And they said 'yes'… I began to get excited because I'm doing it for us, for all of us, for us who grew up on the Lake… the Lake was the city dump, and nobody would have thought that us people that came off that lake would grow up and make a difference in our community. So I said yes, because I want somebody to see my Black face on that wall because it represents all of us who work hard, all day and all night trying to get some results."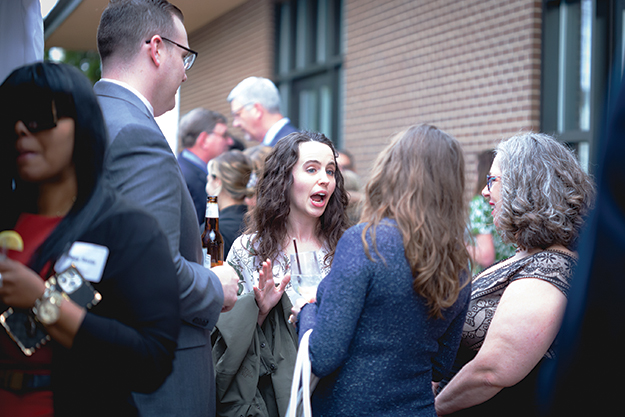 She also thanked Center for Hospice Care for "being that helping hand" and noted "hospice helps us leave here in a peaceful way," as she shared the story of how CHC took care of both her husband and father at the end of their lives.
A South Bend native, Muhammad retired from the South Bend Heritage Foundation in 2020 after 34 years of service. She joined the foundation after working for the City of South Bend and helping start The Shelter, a 24-hour emergency shelter for abused women sponsored by the YWCA. Even in retirement, Gladys continues to be instrumental in organizing South Bend's yearly Martin Luther King Day celebration.
The Helping Hands award is the most recent in a memorable list of honors for Muhammad. These include:
South Bend Hall of Fame
Sagamore of the Wabash
Key to the City of South Bend
YWCA Woman of the Year
Congressional Tribute by The Honorable Joseph Donnelly