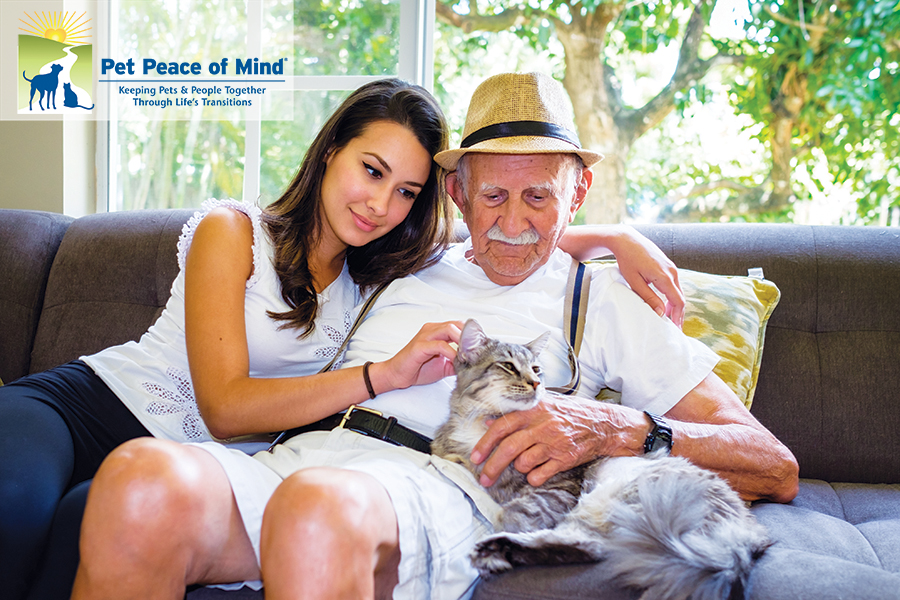 Keeping Pets & People Together
Helping Care for Our Patients' Fur-ever Friends
Pets seem to instinctively grasp Center for Hospice Care's mission "to improve the quality of living." Whether it's a wagging tail, a gentle purr or the comfort of a warm, furry body resting nearby, their love and comfort is an important part of our patients' lives.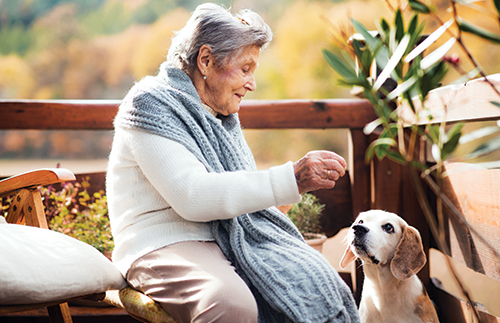 That's why we have become a Pet Peace of Mind® partner. Pet Peace of Mind is a national organization that provides a turnkey approach to helping organizations, particularly those like Center for Hospice Care, who work with patients who have life-limiting conditions. The Pet Peace of Mind program provides resources to keep patients and their pets together so patients can experience the benefits of the human-pet bond.
"Keeping their pet near them is important to our patients. But they worry about their care. They may no longer be able to clean the litterbox, take the dog for a walk or go to the store to get food. They may not have family members who can help with these tasks," said Craig Harrell, Center for Hospice Care's Director of Marketing and Access. "We find that we also have patients who worry what will happen to their pet after they die. Pet Peace of Mind addresses all of these concerns."
Improving the Quality of Living for Patients and Pets
Pet Peace of Mind helps Center for Hospice Care patients keep their beloved pets at home, improving the quality of living for people and pets. While some patients have a network of family and friends who can help with pet care duties, others aren't so lucky. And sometimes, the pet is overlooked during the patient's illness or after the patient dies by loved ones who don't understand the bond between the patient and their pet.
Pet Peace of Mind provides financial resources and volunteers to assist with caring for the pets of Center for Hospice Care patients. From purchasing pet food to arranging visits to the veterinarian's office, specially trained volunteers are there to assure that our patients' pets receive loving attention.
If it's not feasible to keep pets at home, Center for Hospice Care will work with pet rescue organizations/foster homes for placement. We will ensure that pets have a place to call home if they're unable to remain with the patient or if the patient dies and the family is unable to keep the pet.
What is Pet Peace of Mind®?
Center for Hospice Care is joining the ranks of hospice organizations around the country who have become Pet Peace of Mind partners. This important program benefits our patients – and our community – in a number of ways. It helps our patients enjoy a higher quality of living by helping them keep their pets at home. It gives our volunteer program a new dimension. And it reduces the number of pets entering shelters in our community.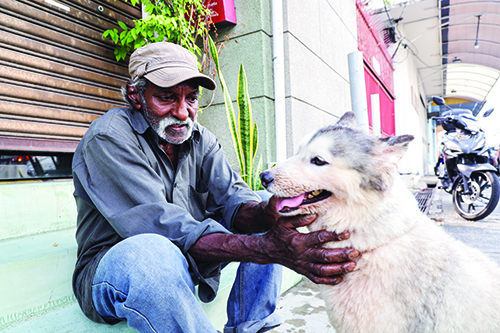 Pet Peace of Mind is a non-profit organization that provides hospices, home health care and palliative care providers with training and tools so they can provide care for the pets of hospice patients. The hospice organization provides specially trained volunteers to assist with daily care like feeding, exercising the pet and pet sitting. They may also arrange trips to the veterinarian, groomer or boarding facility. Another aspect of the program is developing an adoption/foster care plan for pets who need to be placed after the patient dies.
You can help us improve the quality of living for our patients with pets as a volunteer or by making a donation to the program.