"They are at peace and – as always– their home is full of love"
Jason Carter, former President Jimmy Carter's grandson and chair of the Carter Center's board of trustees, used Twitter to share these words about his grandparents after the former President's decision to receive hospice care was announced by the center.
Although his presidential years remain the topic of wide-ranging historic discussion, 98-year-old Carter's post-presidential contributions to the greater good have made him a beloved global leader. His championing of human rights earned him a Nobel Peace Prize and his hands-on support of Habitat for Humanity made his name synonymous with Habitat for Humanity. It's that  cause that brought him and his wife Rosalynn to Mishawaka for a Habitat build in the summer of 2018, just a short distance from Center for Hospice Care's Mishawaka Campus. The Carter Center's announcement brought an outpouring of good wishes – and gives hospice providers the chance to make his choice even more meaningful as we educate the public about the benefits of hospice care.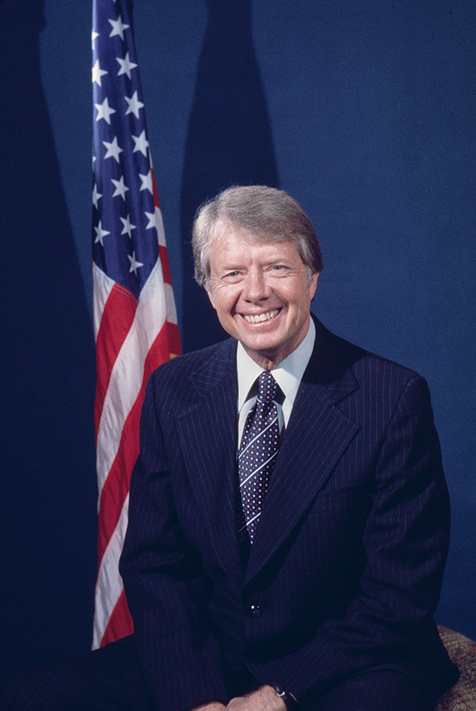 Photo courtesy of Library of Congress
One of those is the opportunity to dispel some of the lingering myths about hospice. "Hospice care is for those in their final days" is one of these. In reality, hospice care is designed for those in their last six months of life, not just their last days. Center for Hospice Care (CHC) often sees many of our patients and their loved ones experience a higher quality of life for several months by taking advantage of the holistic support available. In surveys families often share stories with us like this, "I will tell you, it not only made him more comfortable, it made this family more comfortable to let him go in peace. I am grateful to you all at [CHC]…"
Another myth that needs to be dispelled is that becoming a hospice patient means "giving up." As the Carter Center's announcement noted, the former President has chosen not to pursue additional curative treatments but to focus on being at home with his family. Decisions like this are not easy to make. But hospice care offers a level of support and care that allows patients and their loved ones to make the most of every day. The job of hospice providers is to manage any pain and symptoms that may occur – which enhances the patient's quality of life – as well as offer emotional and spiritual support to provide the most peace and comfort possible.
May former President Carter and his family – and hospice patients and loved ones everywhere – be blessed with that peace and comfort at the end of life.