Smoothing the Way for Lube-a-thon Events benefitting CHC
RelaDyne, Inc's generosity as a steady supporter of Tom's Car Care Center's annual Lube-A-Thon continues to serve as a catalyst, helping the event become one of Center for Hospice Care's (CHC) most impressive and successful third-party fundraisers. RelaDyne's support began in 2016 when Dennis Zmyslo, one of the owners of Tom's Car Care Center, approached Phill Quiroz, RelaDyne's local manager, to discuss ways that RelaDyne could support the Lube-A-Thon.
Phill received approval from RelaDyne's leadership to support the event with donations of its premium DuraMAX line of oil to use. Having the cost of all the oil for the event covered by RelaDyne opened the way to generate more proceeds for CHC. 
"It's a unique way for us to support Center for Hospice Care and the communities it serves in northern Indiana," Quiroz said. "Center for Hospice Care is a great organization, and we enjoy partnering with our friends at Tom's Car Care Center to advance CHC's services."
RelaDyne, Inc., headquartered in Cincinnati, Ohio, specializes in lubricant sales, distribution and equipment reliability services. On November 4, 2010, four businesses, then known as Mid-Town Petroleum, Inc., Bridgeview, Illinois; Oil Distributing Company, Cincinnati, Ohio; The Hurt Company, Inc., Houston, Texas and Pumpelly Oil Company, Sulphur, Louisiana joined forces to form RelaDyne.  Since then, RelaDyne has continued to actively expand its footprint across the United States with the acquisitions of over 35 independent lubricant companies.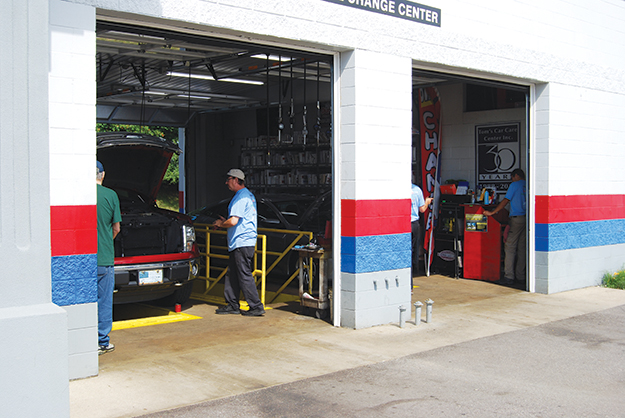 Over the course of 17 Lube-A-Thon events, coordinated by Tom's Car Care Center and supported by its suppliers like RelaDyne, employees of Tom's and its suppliers as well as the Zmyslo family, the event has generated $92,800 of support for CHC. In recent years the Lube-A-Thon has been scheduled on the last Friday in July. Oil changes and a free car wash are provided with a minimum donation of $45. 
The all-day event has a festive feel thanks to raffle drawings, t-shirts and goodie bags for donors and live radio spots promoting participation. Free lunch and breakfast are available to those providing donations.  
The next Lube-A-Thon is scheduled to take place July 28, 2023 at Tom's Car Care Center, which is located at 3201 Sugar Maple Ct.,  South Bend, IN 46628, just off of Bendix Dr.