The values of caring and compassion aren't restricted by borders. This is a lesson the Hospice Foundation (HF) learned in its 12 years of helping Center for Hospice Care (CHC) support the work of the Palliative Care Association of Uganda (PCAU). As twinned organizations under the Global Partners in Care (GPIC) umbrella, CHC has assisted PCAU in bringing culturally appropriate palliative care to those in need throughout Uganda.
The success of this partnership is the primary reason the Hospice Foundation was one of the first contacts made by the National Hospice and Palliative Care Organization (NHPCO) as it began to the search for a new home for GPIC – an organization created to support Africa's hospice and palliative care programs' ability to provide compassionate care.
GPIC provides opportunities for U.S. hospice and palliative care organizations to make a commitment to support a hospice and palliative care organization in a developing country. Partners engage in capacity building, strategic planning, education, fundraising, and technical assistance to expand and improve services for those in need.
It's important to note that no donations to Center for Hospice Care or the Hospice Foundation are used to support global initiatives, unless explicitly requested by the donor.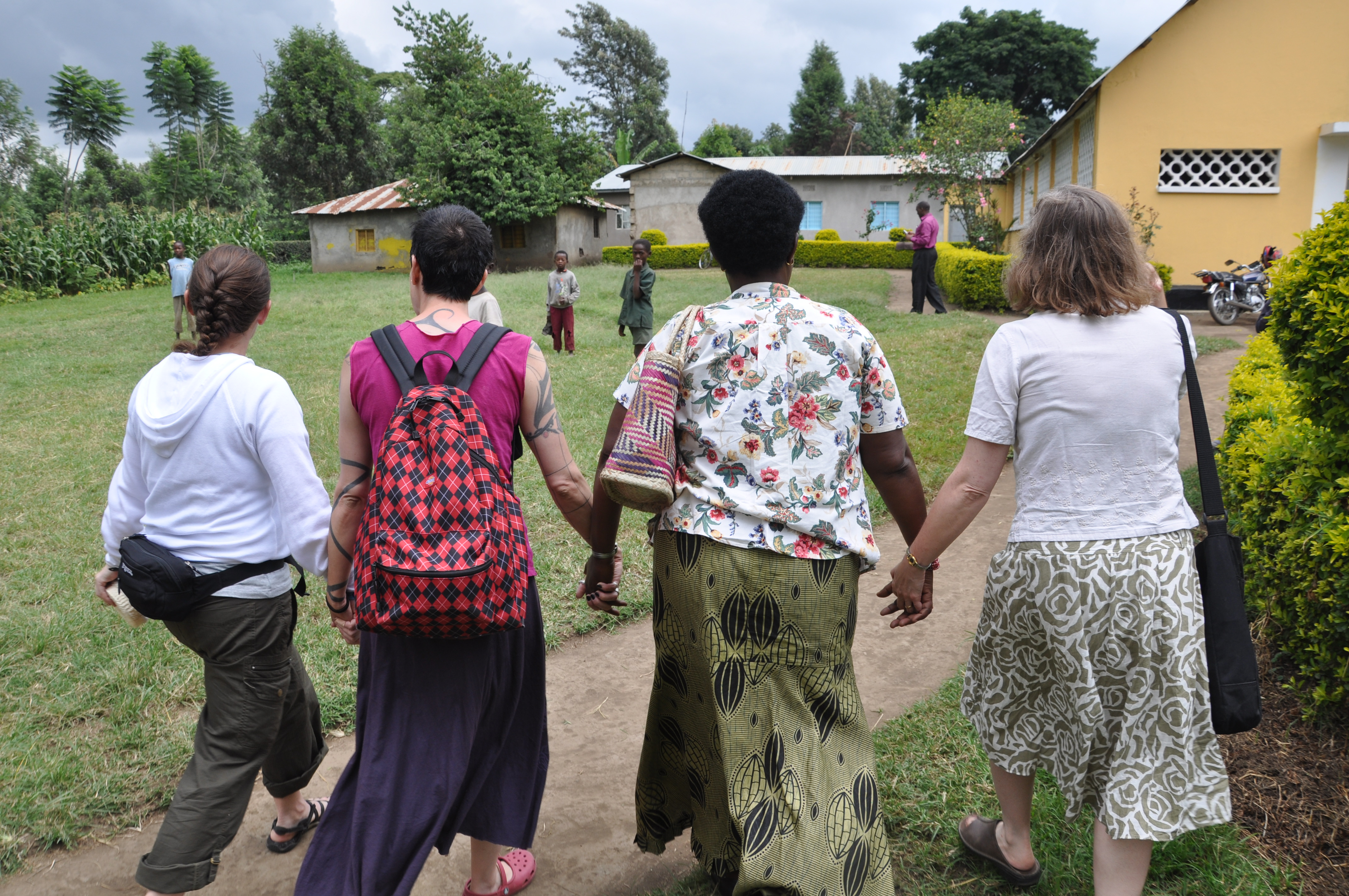 In 2019, GPIC celebrated 20 years of impact through grassroots partnerships and collaborations. Since 2004, more than $6 million has been sent directly to support hospice and palliative care partner organizations in Africa, India and Nepal. While the financial contribution fails to capture many other benefits of engaging in partnership, it does demonstrate the magnitude of impact a network of small grassroots partnerships can have.
Global Partners in Care connects and supports partner organizations through our Partnership Program while also developing new collaborations that build toward our goal of enhancing access to palliative care where the need is great. Recognizing the important role that research and education play in enhancing hospice and palliative care services, our work in this area continues to grow. We are working with students and faculty from Oxford University, the University of Notre Dame, the University of Alberta, Kansas University Medical Center and Indiana University. Student interns work with GPIC in several different capacities: conducting or supporting research and supporting program activities or providing technical support to our partners around the globe. Others work with us at our headquarters in Mishawaka, Indiana.
Our Partnership Program, guided by the belief that individuals and organizations can have a substantial and meaningful impact to enhance hospice and palliative care, continues to be a cornerstone of GPIC. Key activities between partners include shared projects, expanding training opportunities and deepening their relationships during exchange visits. GPIC currently has 40 partnerships that are actively working together to enhance palliative care in 11 countries.
This work takes place in a greater collaborative context as GPIC continues to work closely with national and regional organizations such as the African Palliative Care Association (APCA). Through the collaborative efforts with our partners, board and advisory council members, supporters and other affiliated organizations, GPIC colleagues in low-resource settings are able to increase their impact. Global funding for palliative care is on the decline, and now – perhaps more than ever – GPIC seeks to increase collaborative efforts to maintain the momentum and successes that its partners have seen in their delivery of palliative care.
To learn more about Global Partners in Care as well as ways to support the organization, please visit globalpartnersincare.org.