September 8, 2021 • 6:00pm – 9:00pm
Hilton Garden Inn Gillespie Conference Center • South Bend, IN
Hospice Foundation and Center for Hospice Care are proud to announce that the recipients of the 36th Helping Hands Award will be Drs. Zoreen and Rafat Ansari. Due to the COVID-19 pandemic, we chose to postpone our 2020 event until the fall of 2021. This will be the first time ever that we have spanned the Helping Hands Award Dinner over two years.
41 years ago, the year 1980 saw two major developments in the healthcare industry in our community – oncologist Dr. Rafat Ansari began caring for patients at Michiana Hematology Oncology and Center for Hospice Care served their first patient. In recognition of these two milestones, the theme for the 2020 Helping Hands Award Dinner was "40/40 in 2020." The Ansaris were chosen for the award to recognize their exponential impact in our community through their acts of kindness and philanthropy. In the spirit of the unprecedented circumstances of 2020 and in consistency with moving our event to 2021 we have revised the theme to "40/40 in 2020. The Lost Year."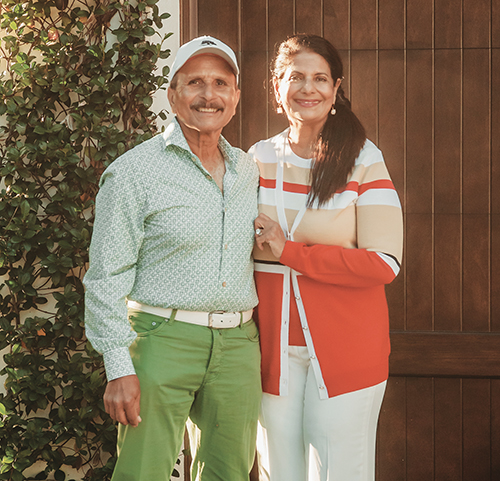 The Ansaris were integral in establishing autism advocacy and services in our community through the creation of the Sonya Ansari Center for Autism at LOGAN Center in South Bend.  The center, named for their daughter Sonya, provides a range of services, resources, and training for parents, educators and professionals who face the daily realities of autism. In addition, Zoreen and Rafat presented a transformational gift to the University of Notre Dame to establish the Ansari Institute for Global Engagement with Religion in the Keough School of Global Affairs. The Institute focuses on religious studies and research, with worldwide engagement and education. Further demonstrating their commitment to education, Zoreen was essential in the creation of two elementary schools in Sindh, Pakistan. Rafat's published work in oncology care has provided guidance to the medical community at large. The compassionate care, support and guidance provided through their work as physicians has given great comfort to innumerable patients and families in our community.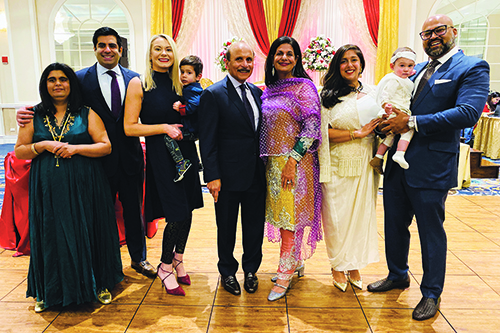 Zoreen and Rafat moved to South Bend in 1980 and locally raised their three children, Sarah, Adam and Sonya. Through their ongoing work and generosity, the Ansaris have created a ripple effect across the community and around the world. Center for Hospice Care and the Hospice Foundation are honored to recognize Zoreen and Rafat by sharing the wonderful ways they are improving the quality of living for so many.
We hope you will join us at the 36th Helping Hands Award Dinner on September 8, 2021 to celebrate Zoreen and Rafat's achievements. We greatly appreciate your support!