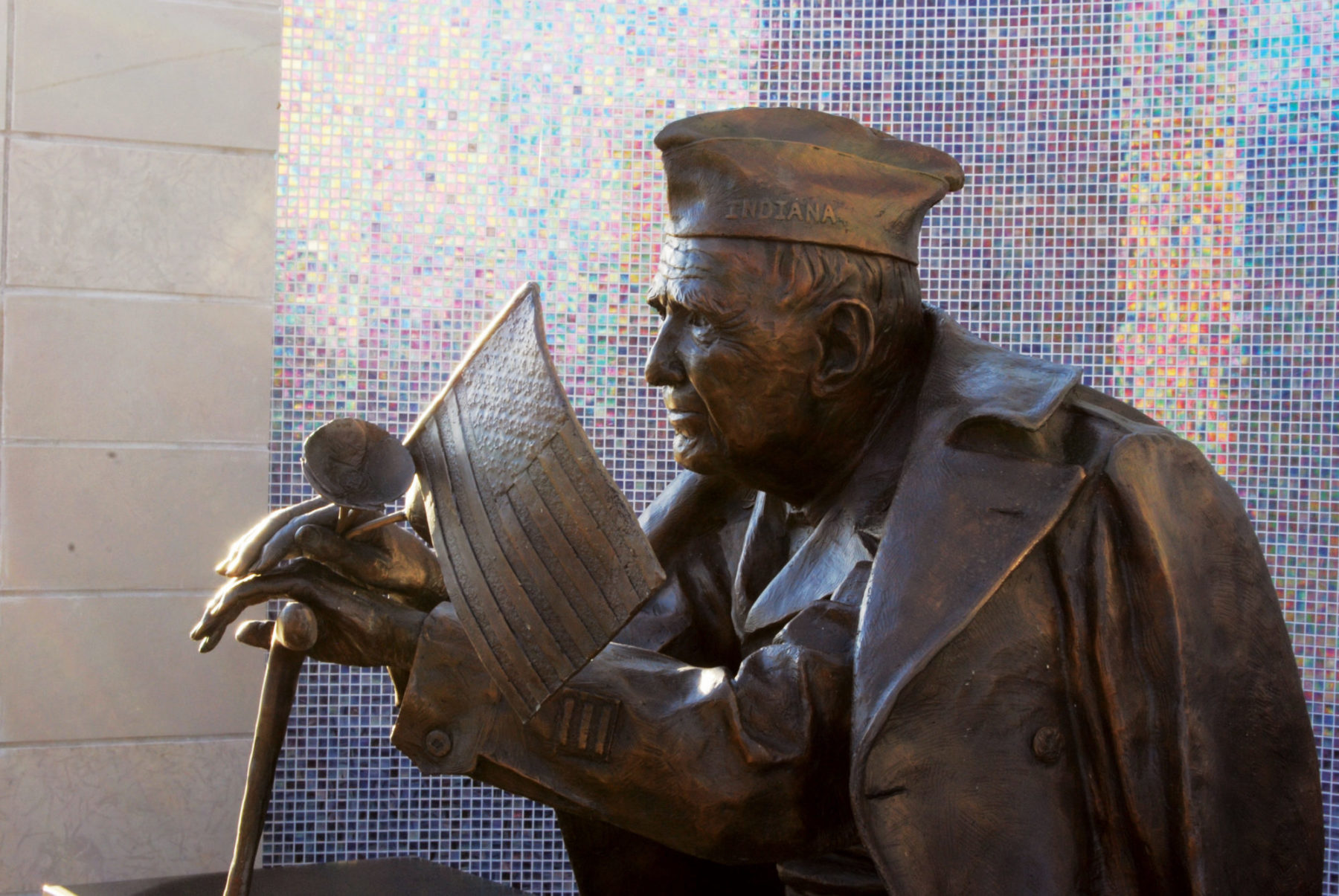 Center for Hospice Care is proud to be part of the "We Honor Veterans" campaign, a collaboration between the Department of Veterans Affairs and the National Hospice and Palliative Care Organization. Its purpose is to raise awareness among veterans of the end-of-life services and benefits available to them.
"One out of four dying Americans today is a veteran," noted Mark Murray, CHC President/CEO. "Our goal is to address their end-of-life needs, to serve them as they have served us."
Center for Hospice Care is a Level 4 "We Honor Veterans" Partner. As a Level 4 partner, we integrate veteran-specific content into our staff and volunteer orientation and education. By endowing this important program, CHC can continue to provide what may be the last opportunity for veterans to feel that their service was not in vain, and that they are appreciated. Simple acts of gratitude at the end-of-life can make up for a lack of appreciation or recognition during the veteran's lifetime, especially for those who were never welcomed home or thanked for their service.
The "We Honor Veterans" program recently introduced a Level 5 which Center for Hospice Care is currently in the process of meeting the requirements.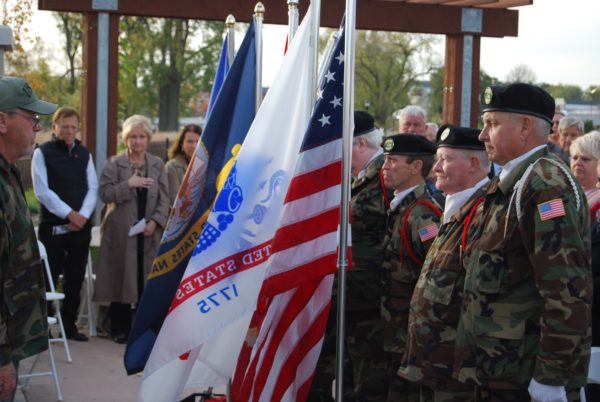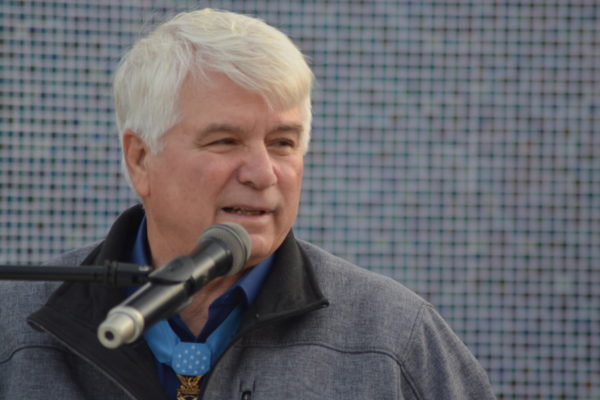 Medal of Honor Recipient Jim McCloughan speaks at the Captain Robert J. Hiler Jr. Veterans Memorial.