Due to the coronavirus outbreak this year's Camp Evergreen weekend camp has been rescheduled for August 21-23. The family day camp is still scheduled to be held on September 19. We will do everything in our power to ensure that our campers, volunteers and staff are safe, so please keep in contact with the Center for Hospice Care bereavement department for potential updates if your child is planning on attending Camp Evergreen. For more information on Camp Evergreen for 2020, click here.
Camp Evergreen Helps Grieving Children
For 26 years now, Camp Evergreen has been an opportunity for children in Center for Hospice Care's (CHC) service area to learn how to cope with the feelings they experience following the loss of a loved one. The camp is run by CHC's bereavement counselors, assisted by many volunteers, each of whom attend a full-day training session to prepare. According to camp director Kim Mathews, "Camp Evergreen is an emotionally safe and supportive space for grieving children and teens to learn about coping with the death of a significant person in their lives."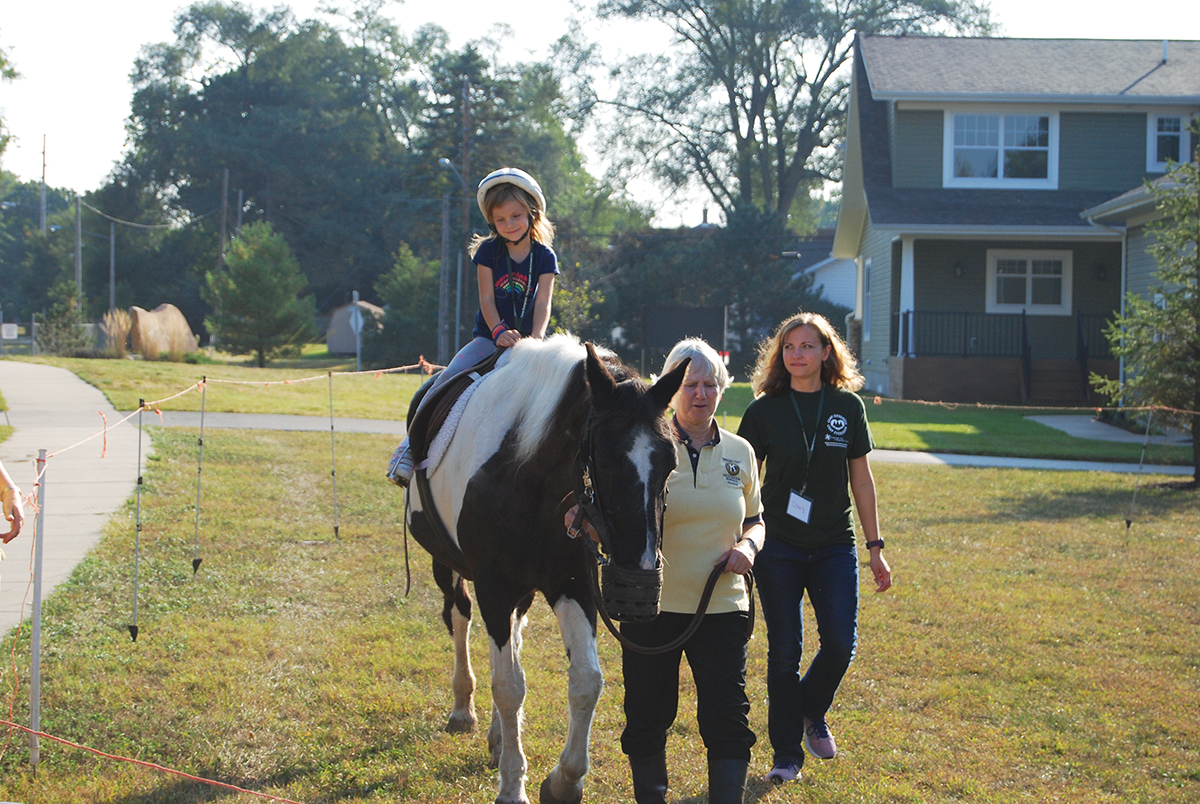 Camp Evergreen was split into two events in 2018 with a weekend camp for youth and teens age 10-17 (18 if a senior in highschool) and a day-long Family Workshop for youth ages 6-12 and their parent or guardian. Children ages 10 to 12 can chooseto attend either of the camps. Splitting the camp allows the counselors to spend more time with each camper and provides an even better experience for campers.
The 2019 weekend camp took place May 31 to June 2 at Camp Eberhart in Three Rivers, MI. Thirty-nine youth and teens attended the camp and had the opportunity to take part in many traditional summer camp activities, including archery, swimming, canoeing and fishing. The weekend gave campers a chance to express their feelings, many for the first time since experiencing their loss. One camper said, "I would like you to know I really appreciate the support you guys gave me this weekend and it really meant a lot to me to share my feelings."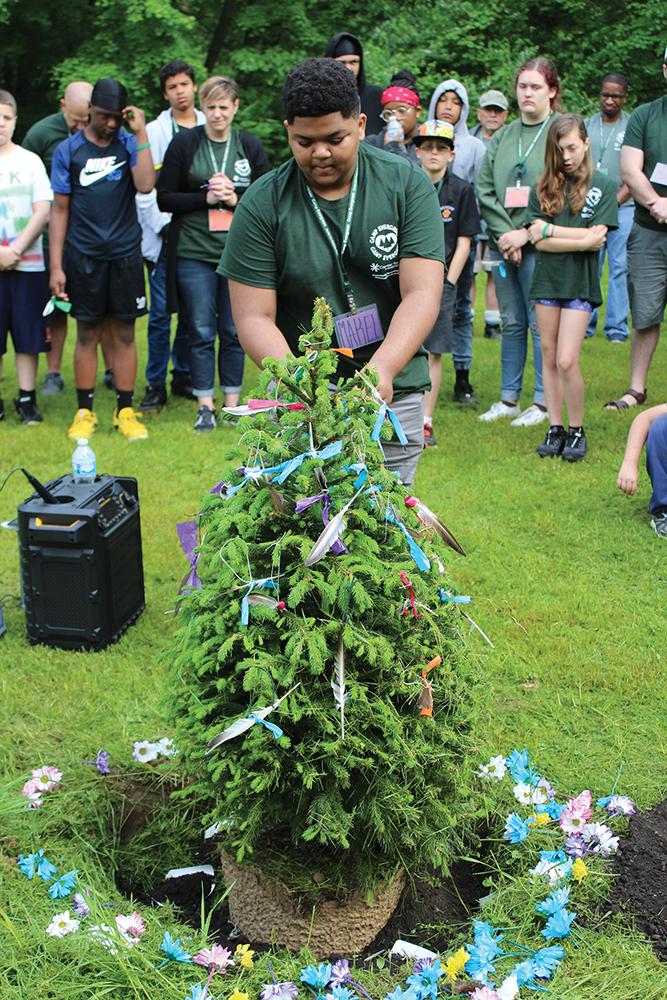 The Family Workshop day was held on Saturday, September 21 at Center for Hospice Care's Mishawaka Campus and had 13 youths and 10 parents or guardians. The day included arts and crafts memory making and horseback riding. Bereavement counselors led group sessions with the children, divided by age, and the parents/guardians. A yoga and moving to music session brought the children and parents/guardians together.
Both sessions of Camp Evergreen included a tree ceremony and creating a memory box. During the ceremony, the name of the camper's loved one is read as they tie a ribbon bearing their name to an evergreen tree.
Like all of CHC's bereavement services, Camp Evergreen is free to attend. To see what other bereavement services we offer, visit cfhcare.org.