On October 15, 2019 Center for Hospice Care and the Hospice Foundation held their annual Veterans Memorial Tribute at the Capt. Robert J. Hiler Jr. Veterans Memorial on the organizations' Mishawaka Campus. Each year this event dedicates memorial items such as bricks and plaques given in memory or honor of veterans. This year the event also served as an opportunity to honor Miller's Vets for their outstanding dedication to the veterans of our community.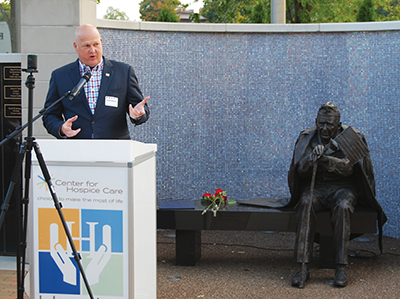 Keynote speaker Scott Brewer, Chief Master Sergeant USAF, Ret., spoke briefly on what "service" really means, stressing that it is not just veterans, but the loved ones left behind that serve our country. Brewer then recognized the members of Miller's Vets who presented the colors prior to the event. He called Commanding Officer of the Honor Guard Ed Burrus forward for a pinning ceremony where Burrus was presented with a Vietnam veteran lapel pin.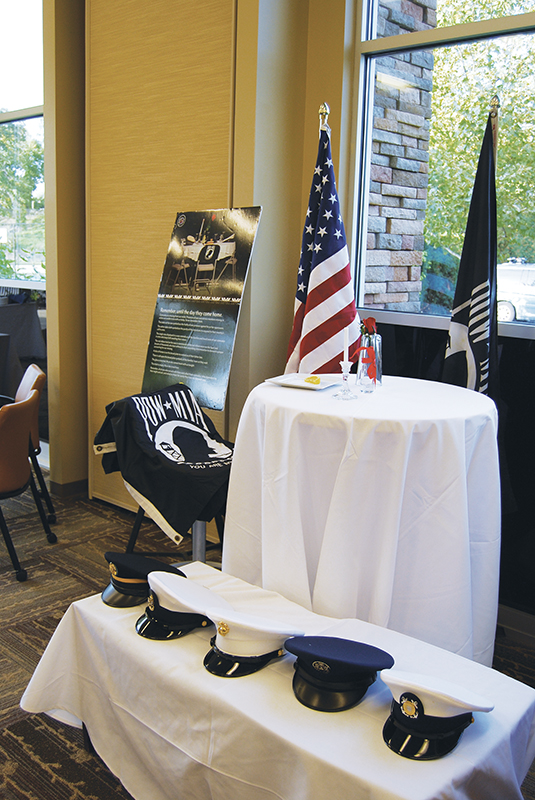 Following the dedication ceremony, a reception was held inside CHC's administration building. Near the podium at the front of the room was a table draped with a white tablecloth and an empty chair. Brewer had arranged a POW/MIA table to honor prisoners of war and those who are missing in action. During the reception, Brewer spoke about the table and the significance of the items placed there. The members of Miller's Vets were also presented with certificates in recognition of their service.
The yearly veterans dedication event is just one way CHC is serving area veterans. "One out of every four deaths in America today is a veteran. Our goal locally is to address their end-of-life needs and to serve them as they have served us," noted CHC/HF President/CEO Mark Murray during the dedication ceremony. His words highlight one of the many reasons CHC status has been elevated to a "We Honor Veterans" Level 5 Partner, the highest attainable level.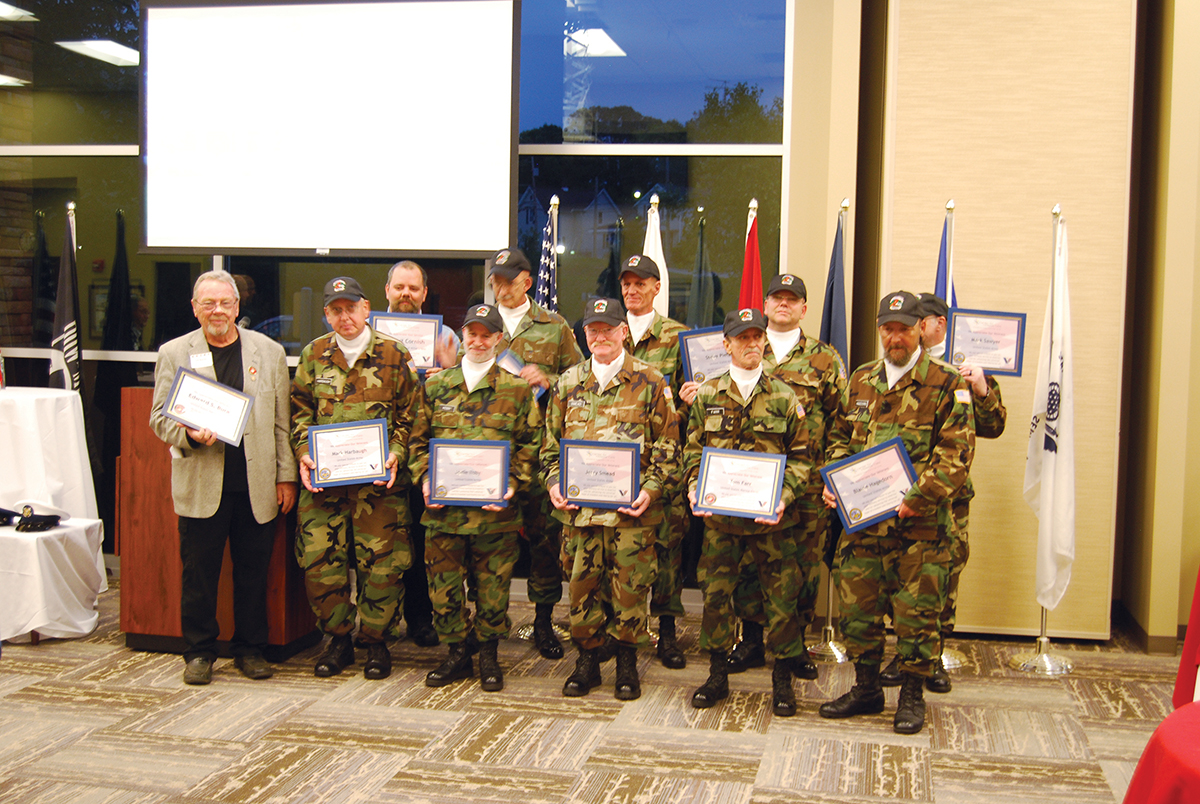 As a We Honor Veterans partner, CHC is dedicated to educating their staff and volunteers to care for veterans and the unique end-of-life issues they may have. CHC also hosts events for veterans such as Vet to Vet Cafe's and pinning ceremonies; CHC also has a Veteran-to-Veteran volunteer program. The Level 5 designation requires CHC to recertify annually, unlike organizations at lower levels of recognition.
If you would like to recognize the service of a loved one, you can dedicate a memorial
item in memory or honor of a veteran for the 2020 event online at foundationforhospice.org/
give-veterans-memorial or contact Heidi Payton at PaytonH@foundationforhospice.org or 574.367.2446.