Inaugural Circle of Caring Award Dinner Honors Tim Portolese and Dr. Bruce Newswanger
Warmer than normal temperatures in Elkhart, IN on the evening of November 2 added to the upbeat feeling at the Lerner Theater's Crystal Ballroom as over 330 people gathered for the Hospice Foundation's first Circle of Caring Award Dinner. Not only did it mark the inaugural dinner which recognized Tim Portolese and Dr. Bruce Newswanger, it also became the largest fundraising event in the history of Center for Hospice Care and Hospice Foundation! Between sponsorships, ticket sales, the live auction and donations, the event raised over $540,000. The Circle of Caring Award was created to honor members of the Elkhart community who demonstrate civic and charitable stewardship that improves the quality of living in communities served by Center for Hospice Care (CHC). Tim and Bruce were the unanimous choice for the first honorees. Their lives have exemplified CHC's mission to improve the quality of living.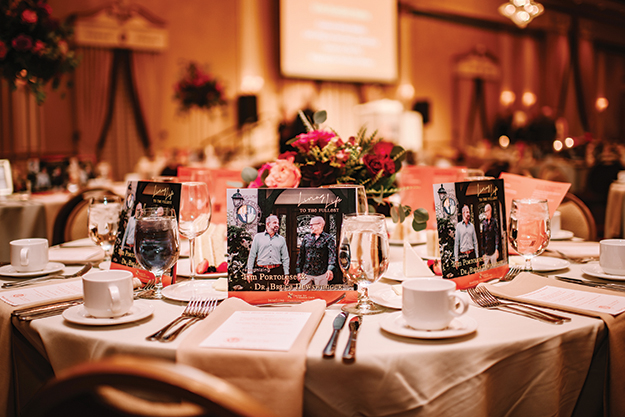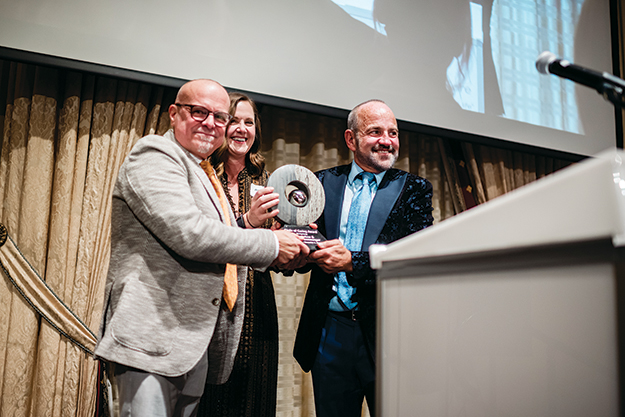 That mission was also reflected in the event theme, "Living Life to The Fullest." Tim, who has battled personal health issues, has been a champion fundraiser for the Elkhart Humane Society as well as CHC and many other area organizations. Bruce works tirelessly as an emergency room physician, making sure that each of his patients receives the personal care they deserve. Tim's ardent support of CHC began in 2014 as he began serving on its board of directors. He joined the campaign cabinet of "Cornerstones for Living: The Crossroads Campaign," CHC's most successful fundraising campaign to date. As an emergency room physician and current Elkhart General Hospital board member, Bruce joins Tim as a strong advocate of CHC's mission.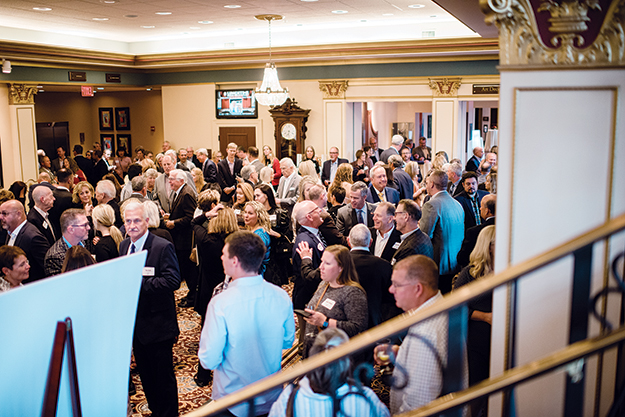 "Bruce and I were humbled by being asked to be the first Circle of Caring Award honorees, and we were humbled furthermore by the number of people who came from out of town to attend the event," Tim said.
"I think the event went over incredibly well especially for an event in its inaugural year," Tim said. He described how both he and Bruce have received 40 notes, emails and text messages from those who attended the Circle of Caring Award Dinner. "The notes and messages mentioned that it was a wonderful evening, and they went on to say that they learned more about CHC and its mission than they knew prior to attending the event," Tim said.
"As we reflect on the evening, Bruce and I as honorees believe that we took on the role of becoming CHC's
ambassadors. Explaining and telling the story of Center for Hospice Care is important to us. We're thrilled thatpeople attended to join us in celebrating one of the more progressive not-for-profit organizations in the region, and we took great pleasure in educating people about CHC's mission to improve the quality of living."  Tim said.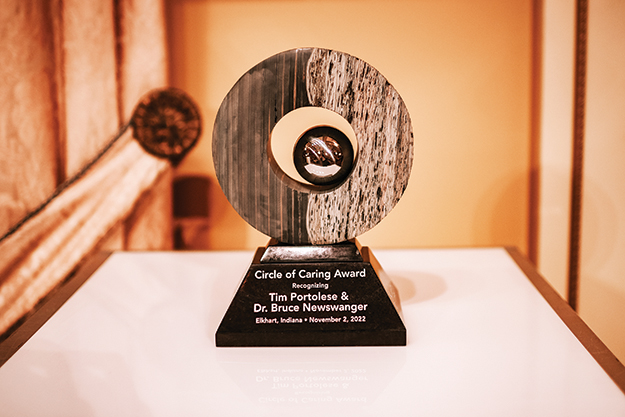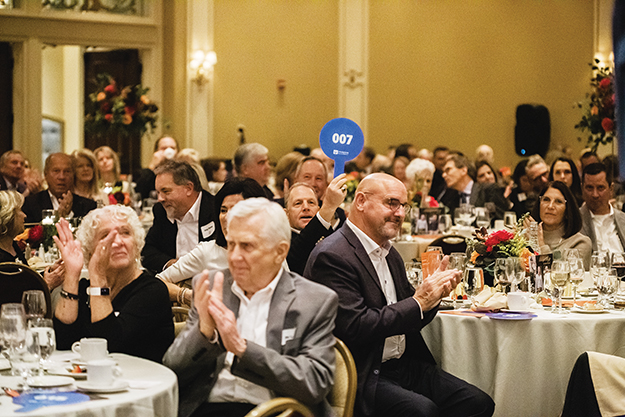 Thank you to all the sponsors that made this event a success, especially our Dinner Legends, Dan George and NIBCO Inc., in memory of Alice A. Martin.  The dinner also would not have been possible without the guidance and dedication of the dinner committee, led by chairs Kurt Janowsky and Jory Fitzgerald and honorary chairs Kim and Scott Welch.
For a full list of sponsors and the dinner committee, visit foundationforhospice.org/coc22.