38th Helping Hands Award Dinner to Honor Mary and Phil Newbold
The 38th Helping Hands Award Dinner will be held on Wednesday, May 3 at Hilton Garden Inn in South Bend. We are excited to announce that the 2023 honorees are Mary and Phil Newbold. Chairing this year's dinner committee are Carmi and Chris Murphy.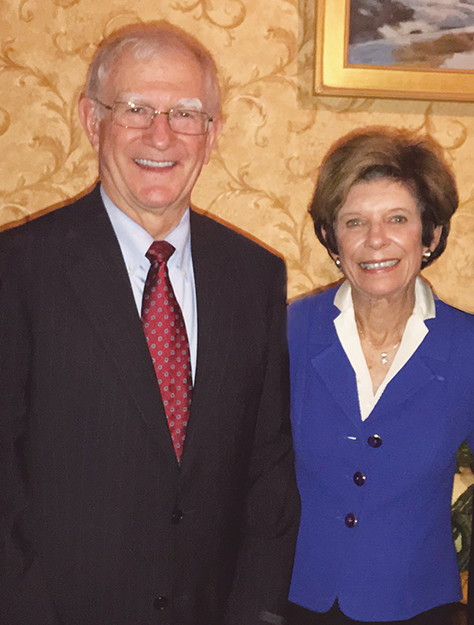 Since 1985, the Helping Hands Award has honored individuals, groups and families who demonstrate civic and charitable stewardship to improve the quality of living in the communities Center for Hospice Care serves. The award recognizes the recipients for exhibiting exceptional generosity, outstanding community achievements, direct financial support or by motivating others to give.
The Newbolds were selected for the 2023 award because of their significant contributions to the health of our community. Phil served as CEO of Beacon Health System for 30 years, retiring in 2017. Under his leadership Beacon became the first Indiana hospital to join the Mayo Clinic Care Network which allows local physicians to collaborate with Mayo specialists. In addition, Beacon Children's Hospital and Elkhart General Hospital both completed extensive expansions. Memorial Hospital became the region's only designated Level II Trauma Center during his tenure as well. Mary has served on Center for Hospice Care and Hospice Foundation boards, most recently as chair of the Hospice Foundation board.
For more information or to support the dinner, visit foundationforhospice.org/hhad23.